World Travelers Today (WTT) offers private and customized ESCAPES to Europe.  Our goal is to ensure that "...life does not escape you."  Everyone needs an ESCAPE and WTT is here to assist you to plan your journey.  We pride ourselves on ensuring that you, "Travel Deeper" by providing you with a behind the scenes experience that you cannot find in a guidebook.
Working with our European partners, we lead private and customized ESCAPES to Europe.  WTT ESCAPES are exclusive and have a cap at 6 travelers per trip.  We also can consult with you on itinerary planning, and custom itinerary creation to most destinations around the world.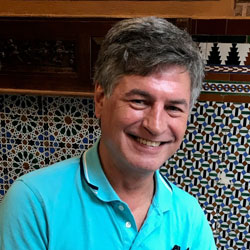 "After dropping off my luggage at a nearby nicely appointed room in a small B&B-like apartment building arranged by Sam, we set out on foot to "walk about town".  The post-siesta evening was fun- filled.  We visited a few local pubs and had dinner at the oldest restaurant in the world.  During my trip, I also met some of Sam's friends including owners and staff at several establishments. Each new day was marked by things to do such as long walks and visiting places like the Prado Museum. I am thrilled that I had Sam as my guide!"
Dan Foley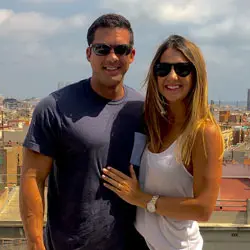 "We consulted with World Travelers Today about whether or not to cancel our trip to Spain following a terrorist attack that happened near the hotel we booked. Sam helped us weigh our options and provided excellent advice on how to become cognizant travelers without missing out on the adventures we were anticipating. We felt confident and safe throughout our whole trip thanks to Sam's highly detailed guidance. He knew the area like the back of his hand and was able to route us to incredible experiences we may have otherwise missed. The trip culminated with a rooftop proposal in Barcelona--a memory we'll never forget. We have Sam to thank for encouraging us to seize our opportunity to experience this extraordinary city and culture. We'll have memories and stories to tell for a lifetime! Thanks, WTT!"
Rachel and Kevin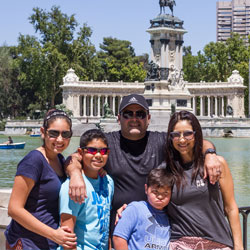 "We had the best time traveling with Samuel Garza…we will definitely return to Spain and use his services again. Fabulous family vacation, always felt safe, secured, and informed."
Almaraz family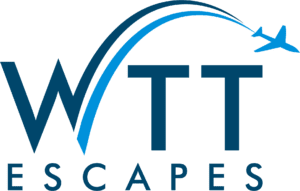 "We travel not to escape life, but so life does not escape us."
World Travelers Today provides expert advice on travel security. Our team of security specialists publish free articles that provide tips for travelers.  Select the Read More button to see our latest Travel Security Articles. 
3033 Wilson Blvd. Suite E117
Arlington, Virginia 22201