Explore Saint-Germain-des-Pres
One of my favorite neighborhoods in Paris is Saint-Germain-des-Pres. This historic neighborhood is on Paris' left bank and is one of four quarters of the 6th arrondissement. The area is famous for its restaurants, shops, and chocolatiers. Some of these areas can blend in with the Latin Quarter neighborhood, but both areas are can be easily covered by foot.
For this post, I will refer to the area as Saint-Germain.
Cafe de Flore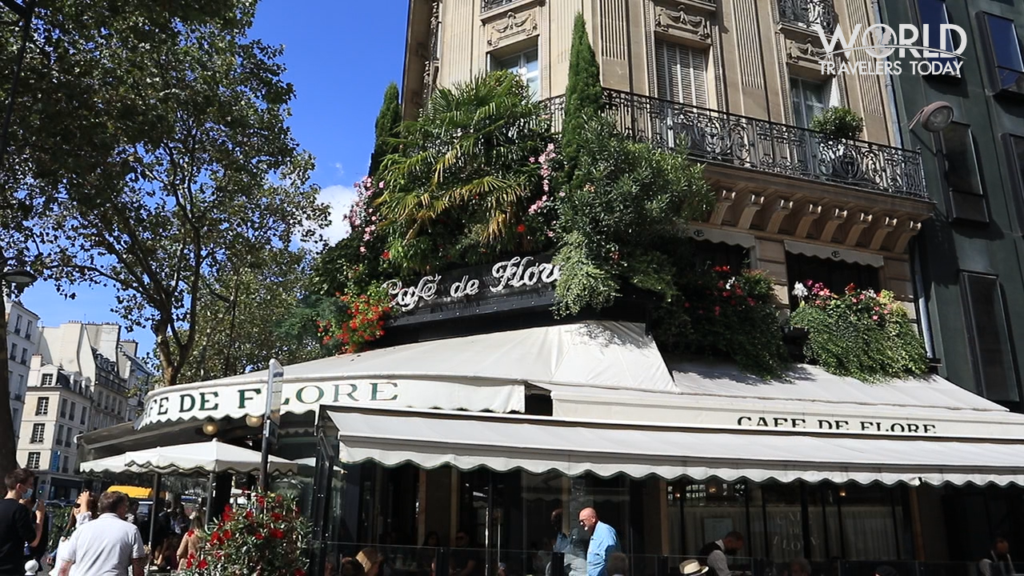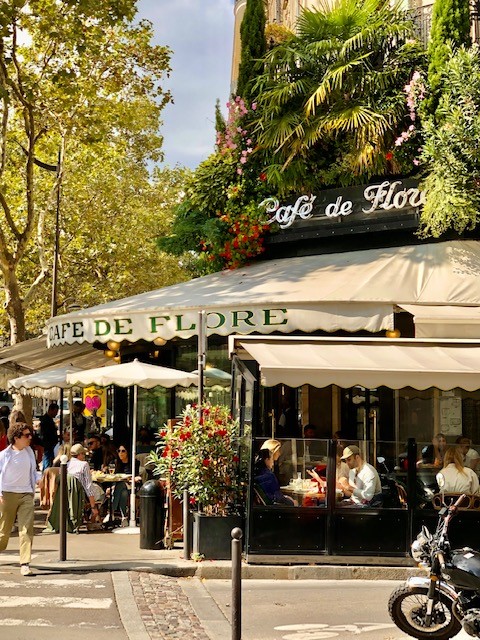 My first stop was at one of the oldest coffee houses in Paris, Cafe de Flore. I was lucky to arrive at a time before the lunch crowds. The weather was ideal to be seated outside on the patio rather than inside the historic cafe. Cafe de Flore offers delicious traditional French cuisine, but I decided to go light for lunch with a beer and chicken salad.
172 Bd Saint-Germain, 75006 Paris, France | +33 1 45 48 55 26
Church of Saint-Germain-des-Pres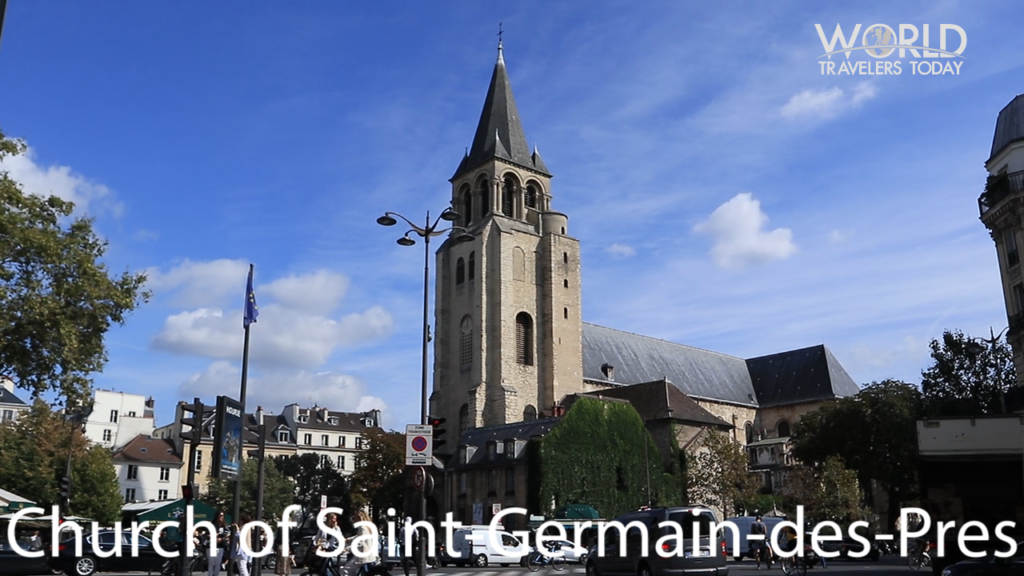 Near Cafe de Flore is the historic church of Saint-Germain-des-Pres. The church is a former Abbey that dates to the 6th century and is one of the older churches in Paris. The neighborhood gets its name from this historic church.
Ala Mere de Famille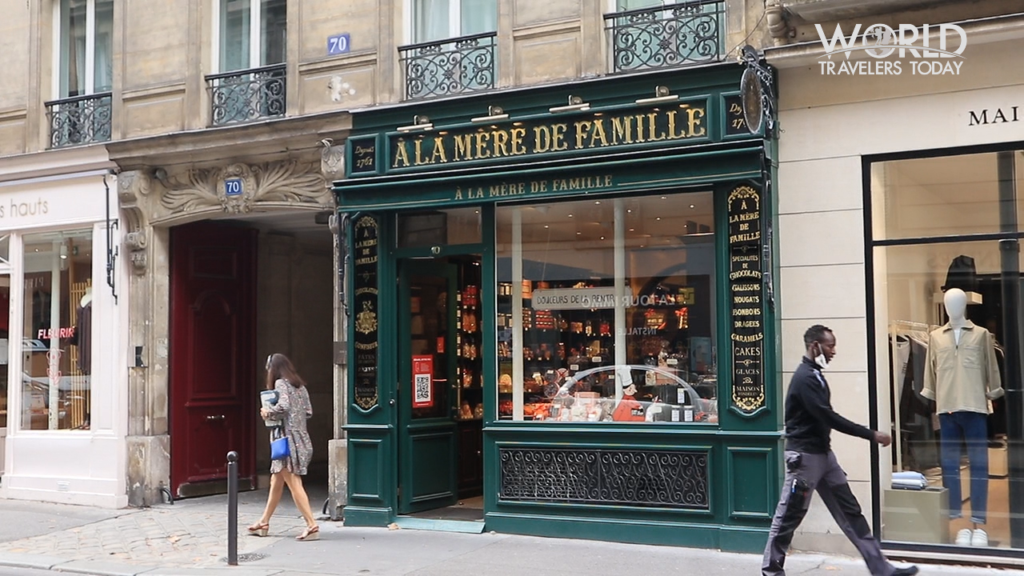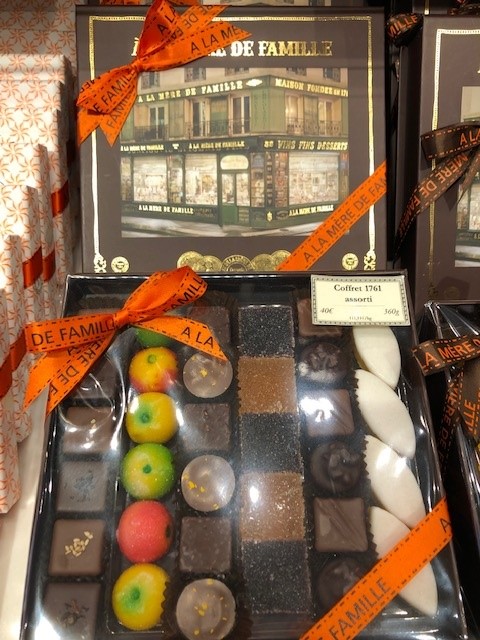 I love chocolate, and Paris has plenty of options to satisfy my craving. I visited several chocolate shops, and my first stop was Ala Mere de Famille. Founded in 1761, Ala Mere de Famille is a famous chocolate shop with several locations in Paris.
70 Rue Bonaparte, 75006 Paris, France | +33 1 46 34 45 05
World Travelers Today's Video on Saint-Germain-des-Pres
---
Place Saint-Sulpice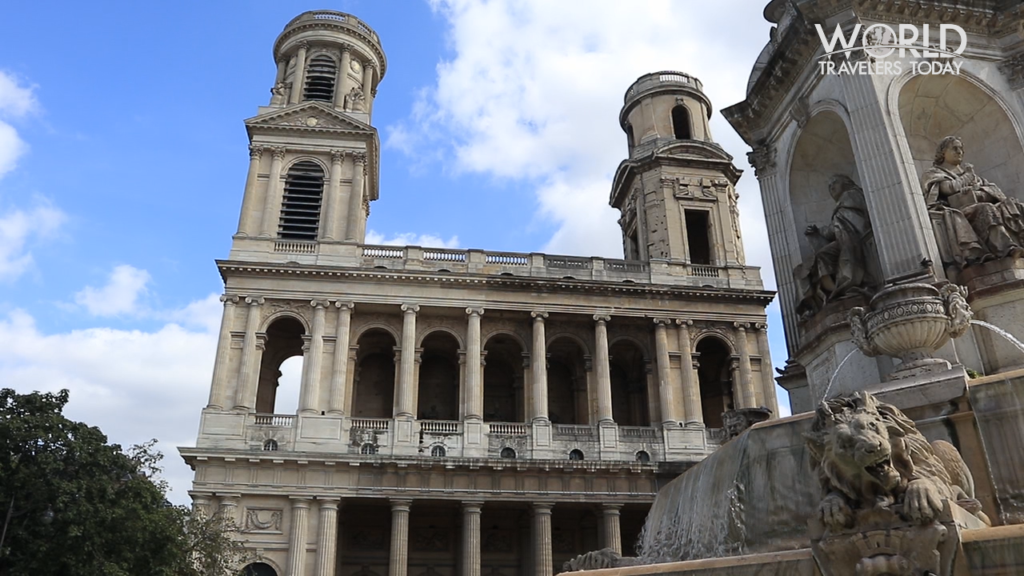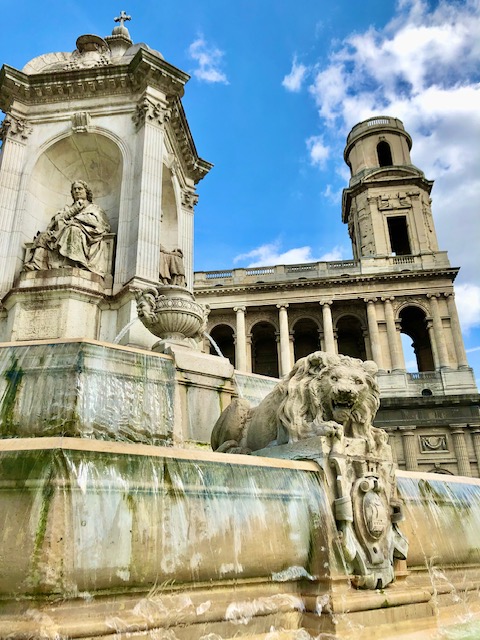 A place where you can relax and rest from sightseeing is Place Saint-Sulpice. The square is on the border of Saint-Germain and the Latin Quarter; and dates to 1757. You can also visit the Church of Saint-Sulpice.
Debauve and Gallais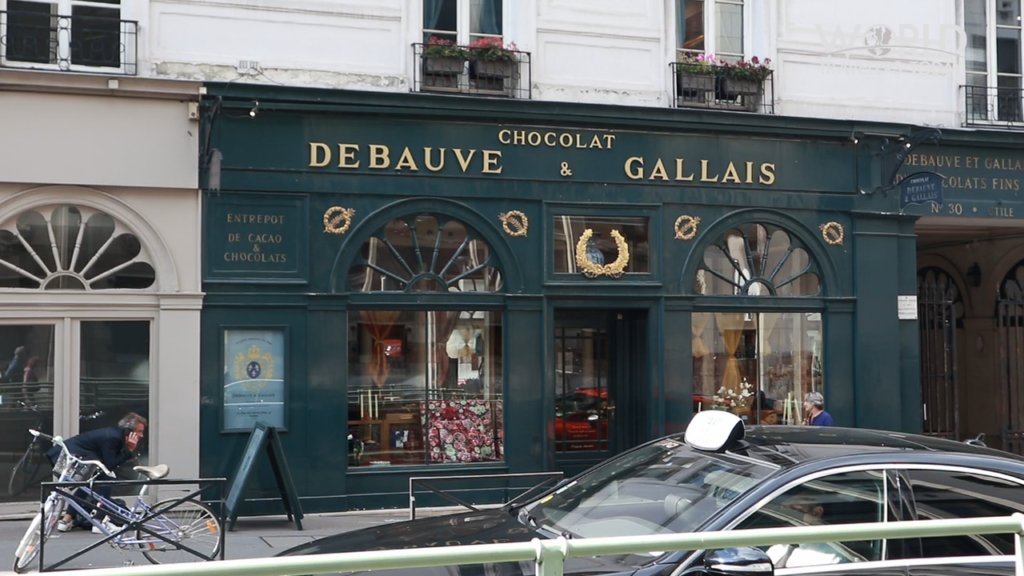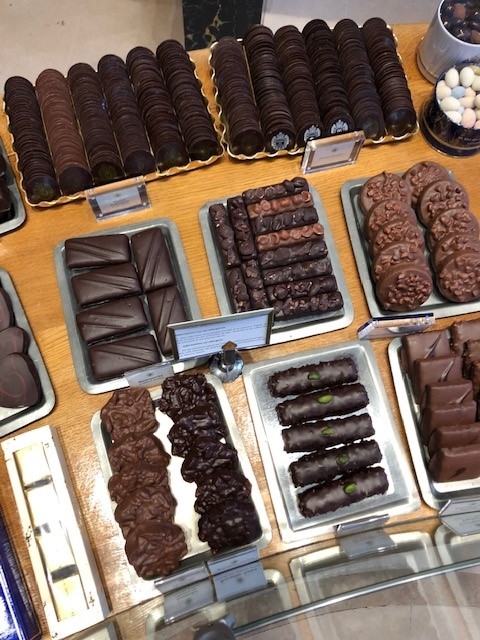 One of my last spots to visit was Debauve and Gallais. In 1819 the famous chocolate maker received a royal appointment as the provider of chocolate to the French court. If you're a chocolate lover, this is an experience you will not want to miss.
30 Rue des Saints-Pères, 75007 Paris, France | +33 1 45 48 54 67
---
I hope this information is helpful in your planning to visit Paris. If you would like a custom-designed trip to France or if you would like to join one of our small group tours, please select the button below to learn more about how I can help you on your journey.
More Post on Paris
---