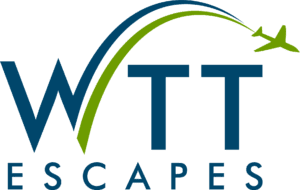 European Custom Designed Escapes
Join World Travelers Today on our exclusive escapes to Europe 
Life has never been so ripe for opportunity as it is right now. Your journey of a lifetime requires a guide who has prepared a lifetime to share this exquisite country with you. Join our bi-lingual tour operator and professional photographer Sam Garza, as he introduces you to Spain in all her glory – from local life, cuisine, farmers markets, and behind the scenes living, to splendid hidden gems and sites of historical significance. Join Sam on his private and exclusive tours. Select the links below to learn more about our Spain tours.
Sam will ensure you experience Spain as if you were personal guests of the city herself:
Circumvent tourist traps

Embody the real culture behind the walls of tourism

Steep in century-old traditions that are still honored today
Capture breath-taking images in each sunrise and sunset

Experience your journey off the beaten path of the tour books

Leave a piece of your heart in an exhilarating place like you've never known.
Even with today's resources, planning a visit to a foreign land can be a daunting process. How can you be sure your trip to Spain is as meaningful as your desire to see it? Count on a travel professional whose passion and cultural understanding lies in the region in which you will travel. Sam understands the importance you place on this journey and that's why as your selected travel host, he will remove all of the complications for your trip.
If you:
Have the fire of adventure inside

Love the majesty of this world and can't wait to savor it from all angles
Are enamored with centuries of architecture and culture

Wish to capture Spain's beauty through your own eyes and lens so you can revisit her imagery for years to come
These opportunities are for you.
Wine Tours | Culture Tours| Castles & Cathedrals Tours
Join Samuel Garza on his exclusive Spain Tours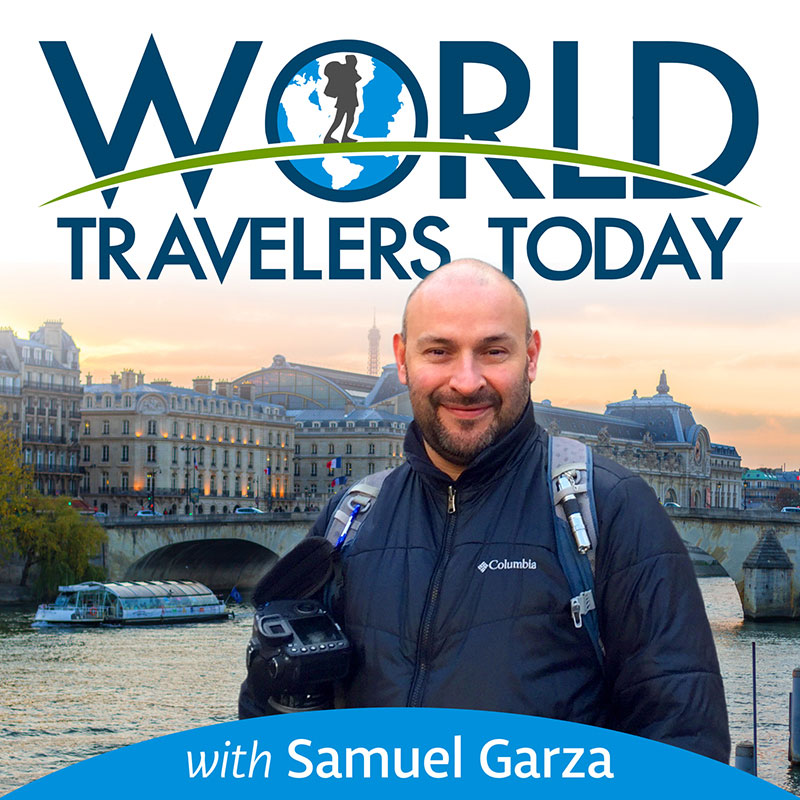 Samuel Garza
Tour Operator
With international travel experience for both business and pleasure, Samuel Garza has launched his new project, World Travelers Today. Sam has lived and worked in Spain for over ten years.  His knowledge of the country adds a personal touch to all of his custom designed tours.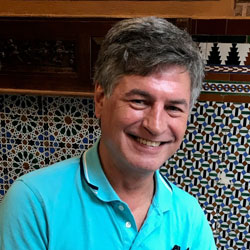 "After dropping off my luggage at a nearby nicely appointed room in a small B&B-like apartment building arranged by Sam, we set out on foot to "walk about town".  The post-siesta evening was fun- filled.  We visited a few local pubs and had dinner at the oldest restaurant in the world.  During my trip, I also met some of Sam's friends including owners and staff at several establishments. Each new day was marked by things to do such as long walks and visiting places like the Prado Museum. I am thrilled that I had Sam as my guide!"
Dan Foley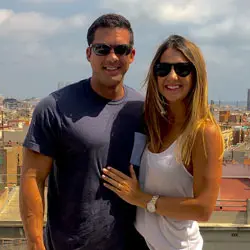 "We consulted with World Travelers Today about whether or not to cancel our trip to Spain following a terrorist attack that happened near the hotel we booked. Sam helped us weigh our options and provided excellent advice on how to become cognizant travelers without missing out on the adventures we were anticipating. We felt confident and safe throughout our whole trip thanks to Sam's highly detailed guidance. He knew the area like the back of his hand and was able to route us to incredible experiences we may have otherwise missed. The trip culminated with a rooftop proposal in Barcelona--a memory we'll never forget. We have Sam to thank for encouraging us to seize our opportunity to experience this extraordinary city and culture. We'll have memories and stories to tell for a lifetime! Thanks, WTT!"
Rachel and Kevin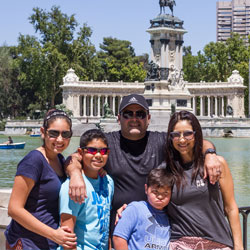 "We had the best time traveling with Samuel Garza…we will definitely return to Spain and use his services again. Fabulous family vacation, always felt safe, secured, and informed."
Almaraz family
30300 Wilson Blvd. Suite E117
Arlington, Virginia
22201