Escape to Spain.  Custom design your own escape to one of Europe's most fascinating countries.  Visit Madrid, Seville, Barcelona, and Granada.  Or escape to Spain's famous wine regions of La Rioja or the Ribera del Duero.  Don't wait too long to design and fulfill your dream trip to Spain.  
Contact a Travel Consultant
Design Your Own Escape to Spain
Visit one or many of Spain's historic cities. 
We will visit the "Gate of the Sun" or "Puerta del Sol" in Spain's famous capital.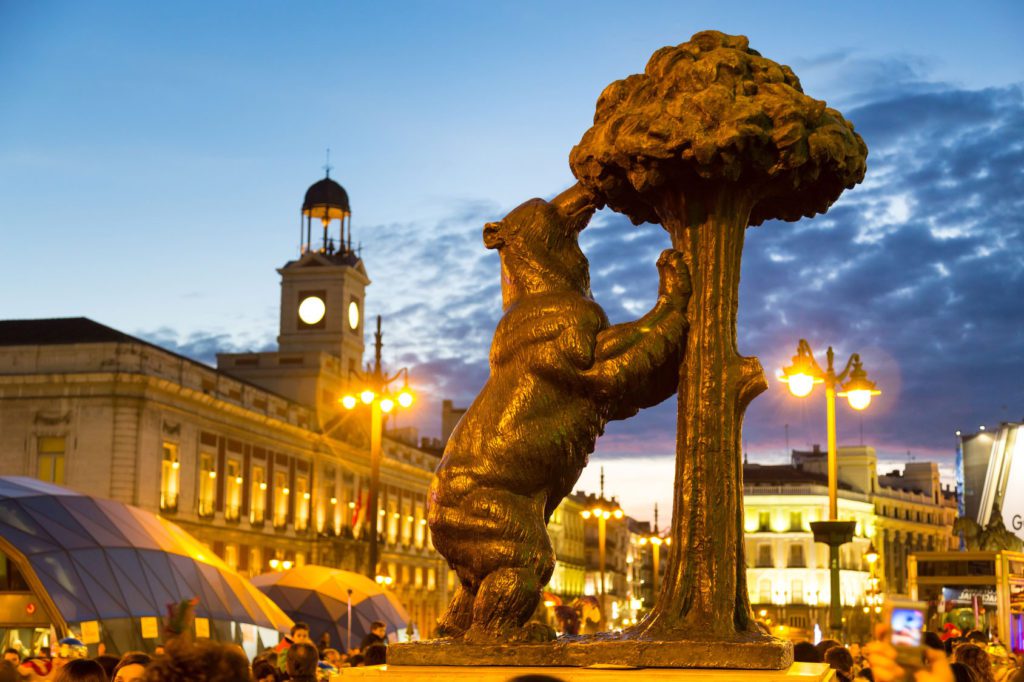 Journey to Madrid's rival city, Barcelona.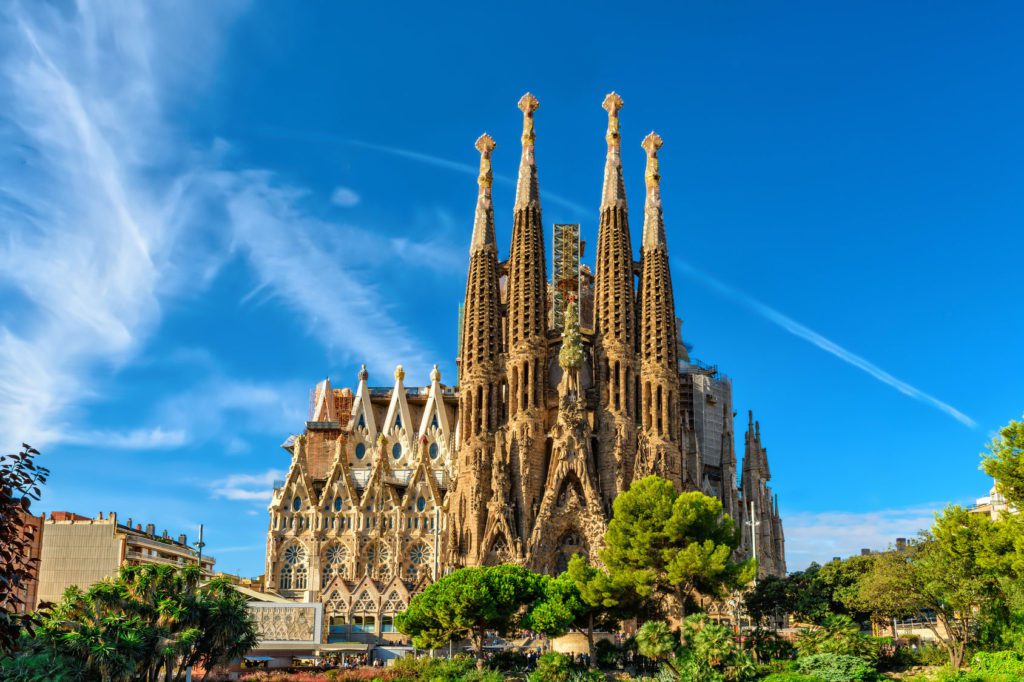 Take a day trip from Madrid to Toledo and experience this amazing UNESCO World Heritage Site.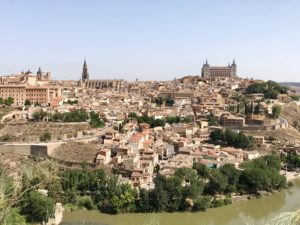 Escape to Seville and capture breathtaking images of this historic city.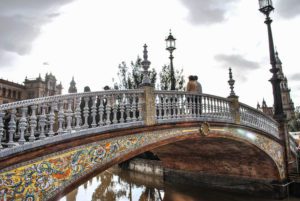 Take a private tour of Granada's famous Alhambra Palace.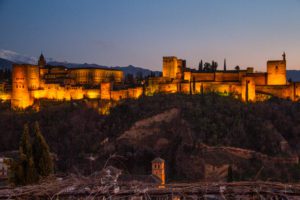 Take a 20-minute highspeed train from Madrid to Segovia and visit the famous Alcazar.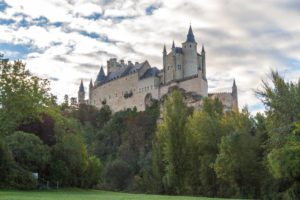 known as the Mercado de San Miguel is a covered market, built in 1916.  The Market is known for its popularity and location in central Madrid.  It is within walking distance from Plaza Mayor, and a gourmet tapas market with an abundance of vendors who sell an assortment of authentic foods and drinks.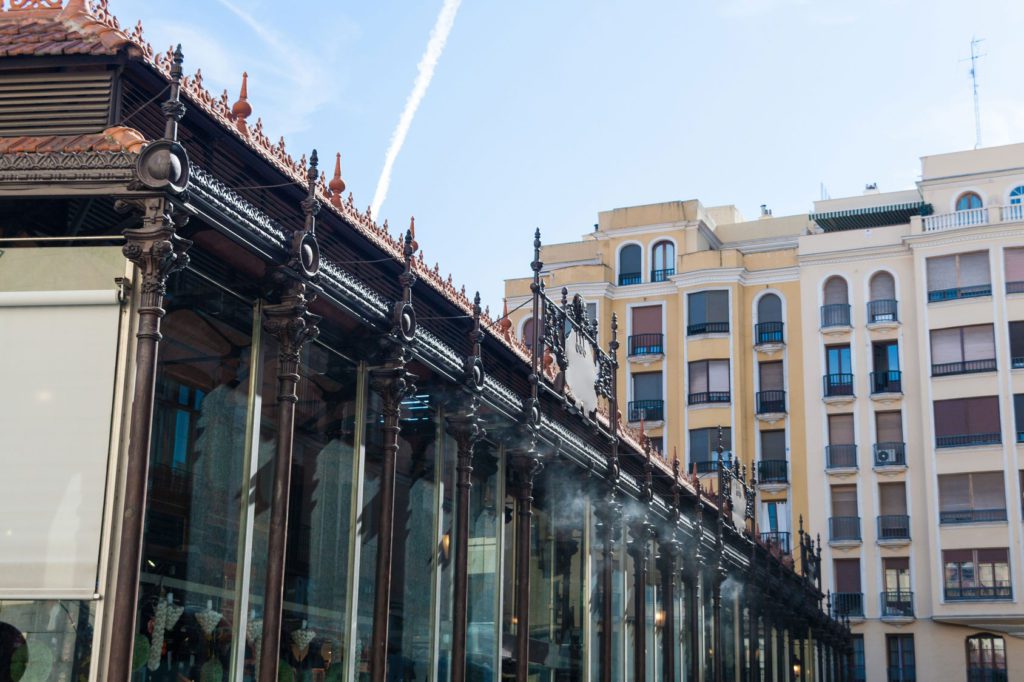 The Cathedral which is consecrated to Santa Maria de la Almudena, a name which has Arabic origins: al mudayna, means "the castle".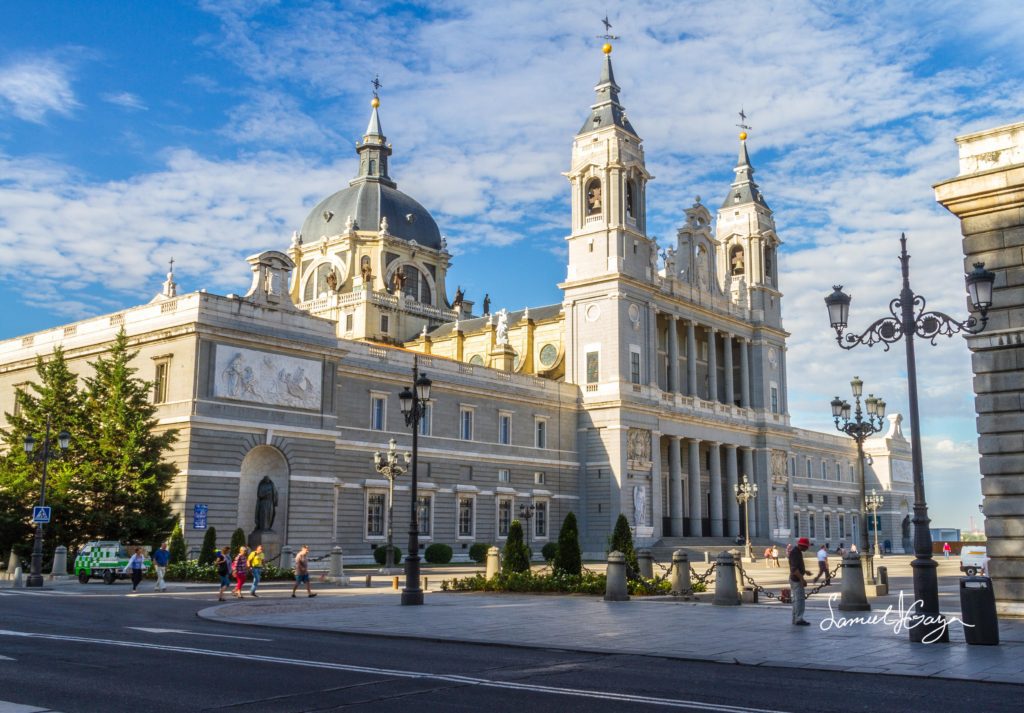 together with nearby small streets that forge the Huertas district, is one of Madrid's more energetic squares, with hundreds of tapas bars, terrace cafes, pubs, restaurants, and even Irish bars. Plaza Santa Ana is located within a short walk from the Plaza Mayor and the Puerta del Sol.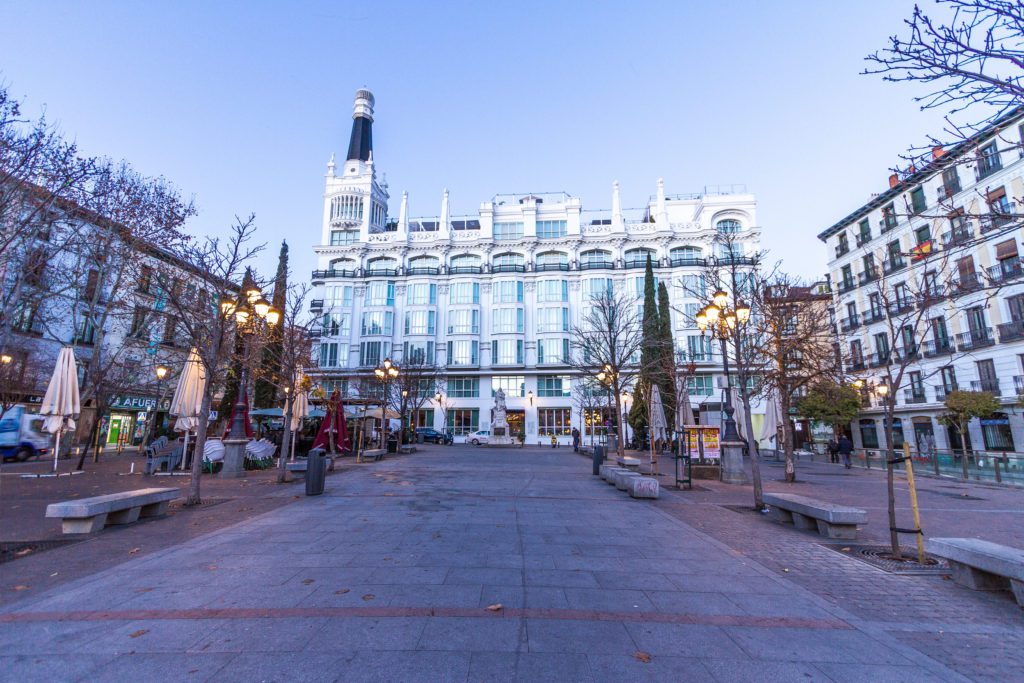 a historical landmark itself. Although not the official residence of his Majesty the King of Spain, but rather where state ceremonies and official banquets take place.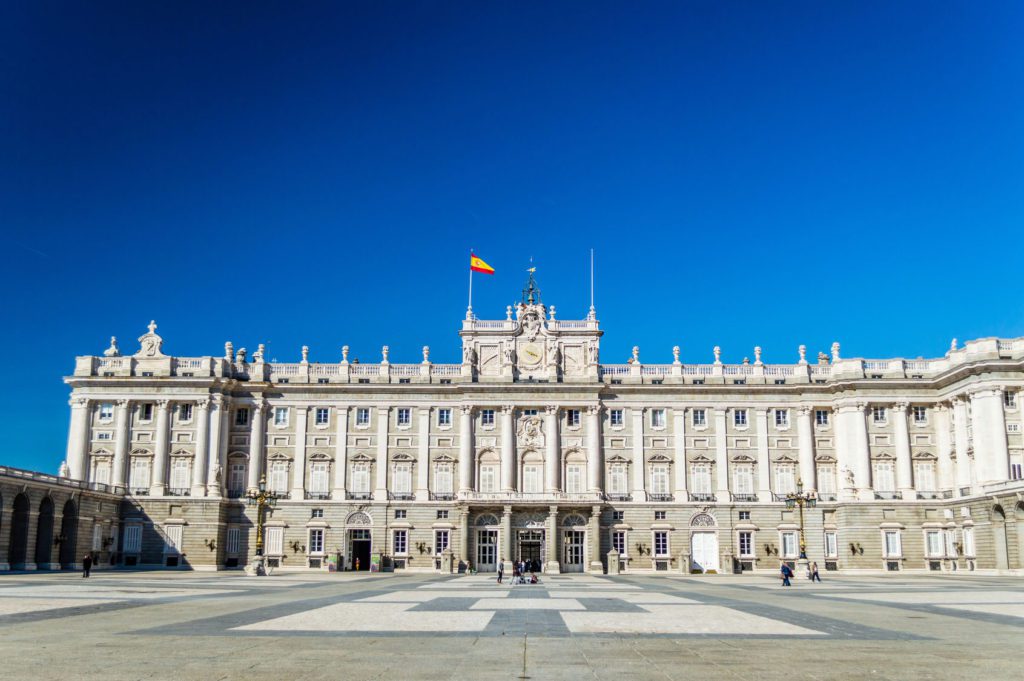 Places where we will dine:  Restaurante Botin (oldest restaurant in the world), La Casa del Abuelo, Casa Alberto, and La Bola to name a few.
We will explore many historical, cultural, authentic, and breathtaking sights
(Gothic Quarter) The historic and cultural heart of Barcelona. The Gothic Quarter has a little something for everyone to include: shopping, dining, historic venues, fun, and a bit of cocktails with dancing if you partake.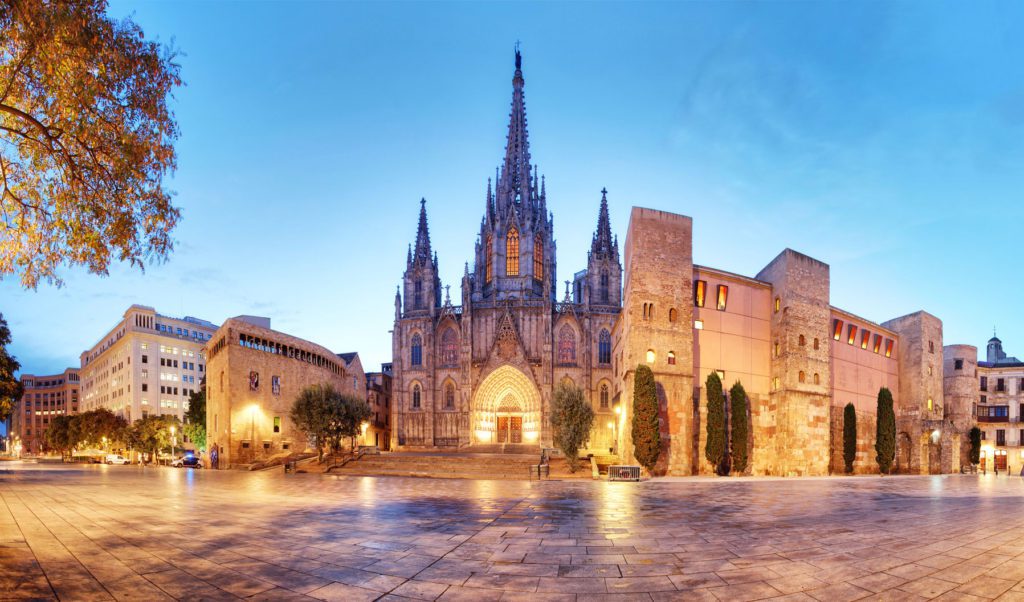 is a street in central Barcelona that contains a tree lined pedestrian mall. Federico Garcia Lorca, a Spanish poet said that "La Rambla was the only street in the world which I wish would never end".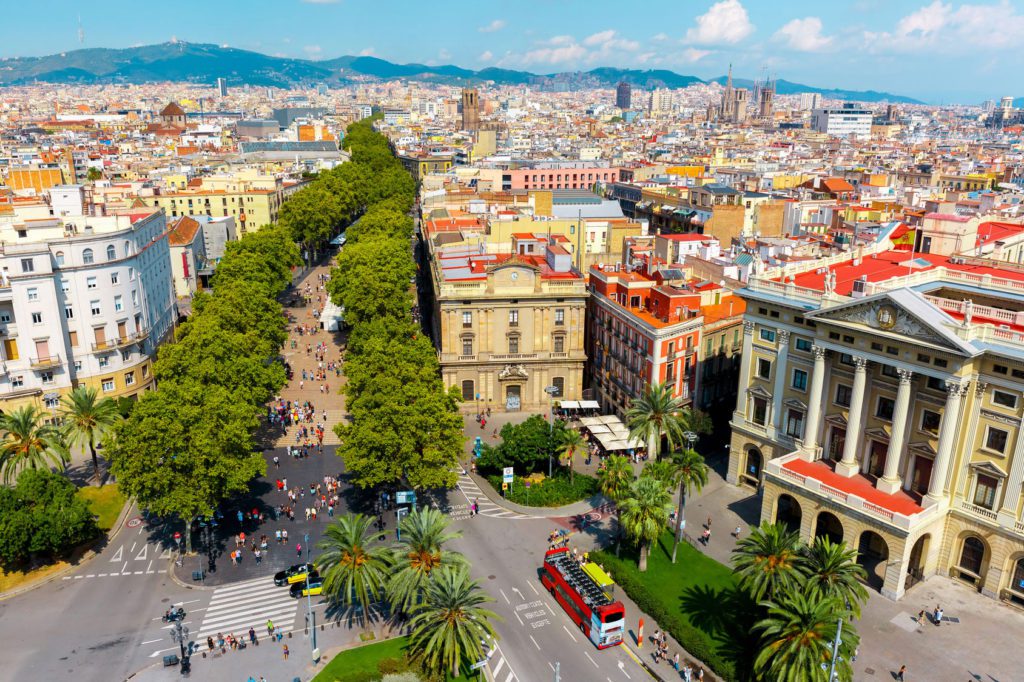 by far the most iconic and popular edifice to observe in Barcelona. While in its incomplete form the fantastic structure, with rainbow-hued stained glass windows, remains an utter must-see for every visitor that enters the Catalan capital.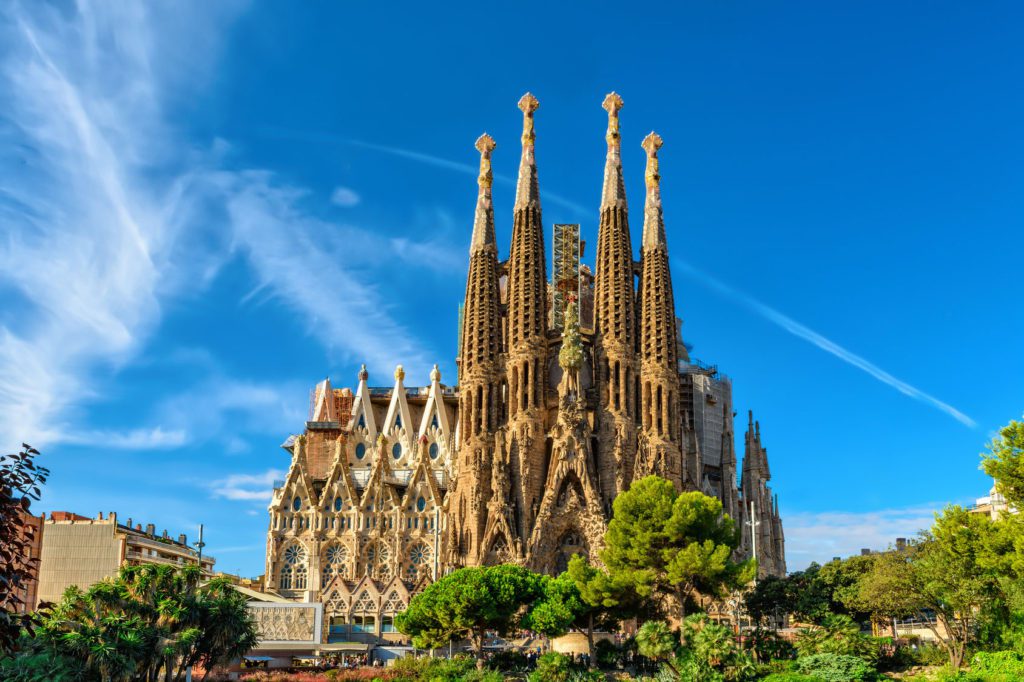 (Where you can experience the home of the Batllo family, the unusual chimneys and 'Dragon Black' a model that illustrates the dragon slain by St. George.).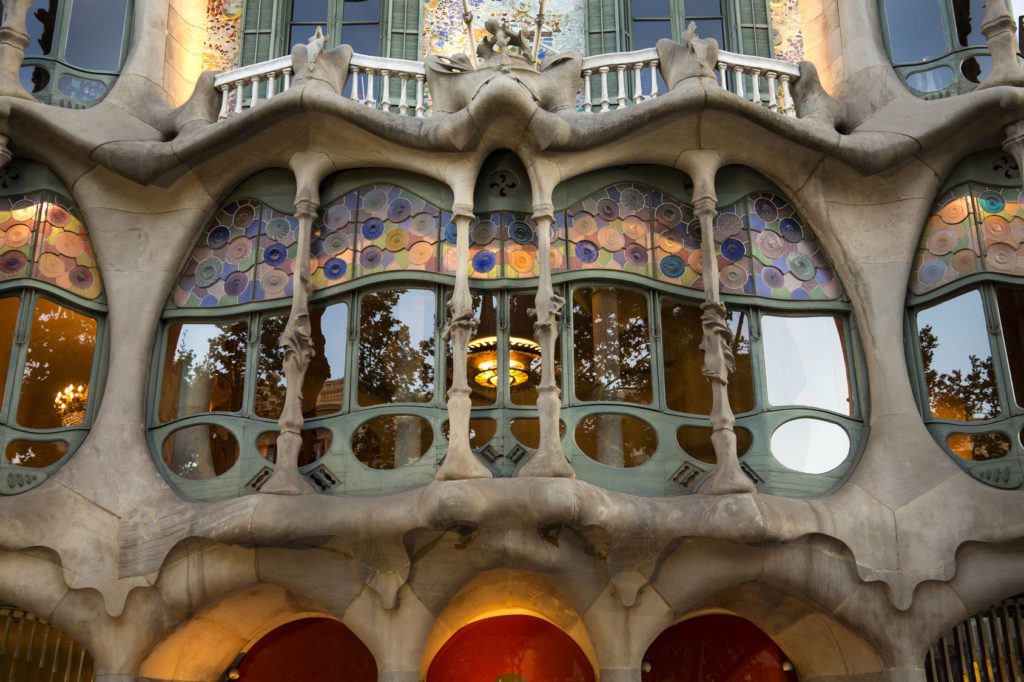 The Boqueria Market dates to 1217. Today you can visit Boqueria Market to adore an unbelievable contrast between colors and activity. It is also ideal if you are looking to discover why Mediterranean cuisine is internationally known thanks to its ingredients.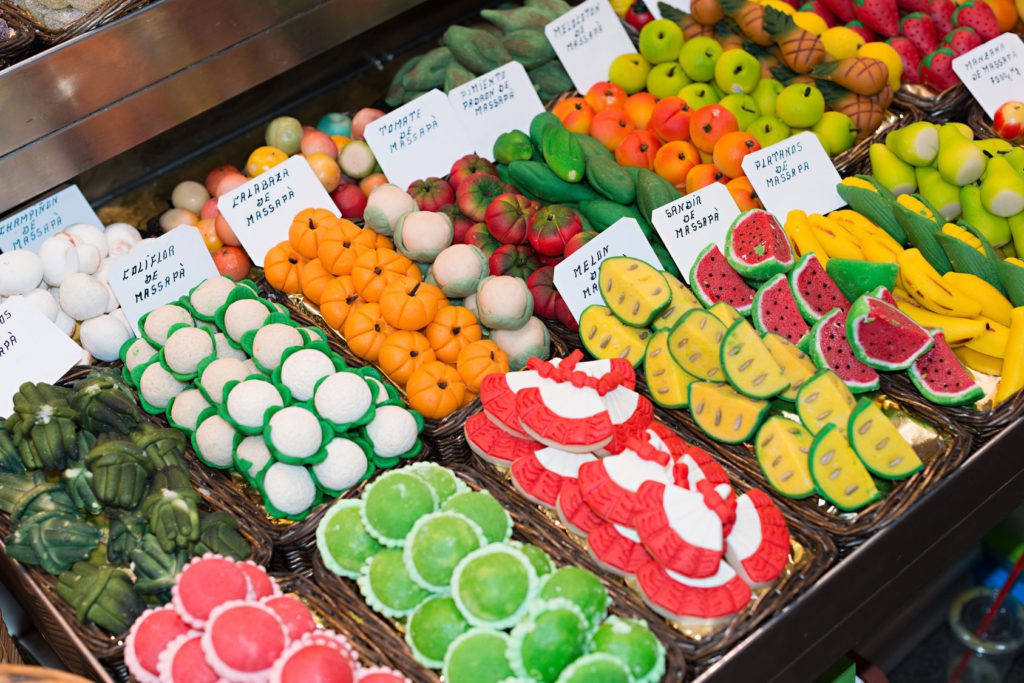 a waterfront harbor around since the 4th century in Barcelona and Catalonia, Spain. It is now a crucial point of Barcelona as it encompasses the Maremagnum, The IMAX of Port Vell, and the largest aquarium in Europe. Plus, many more wonders and events.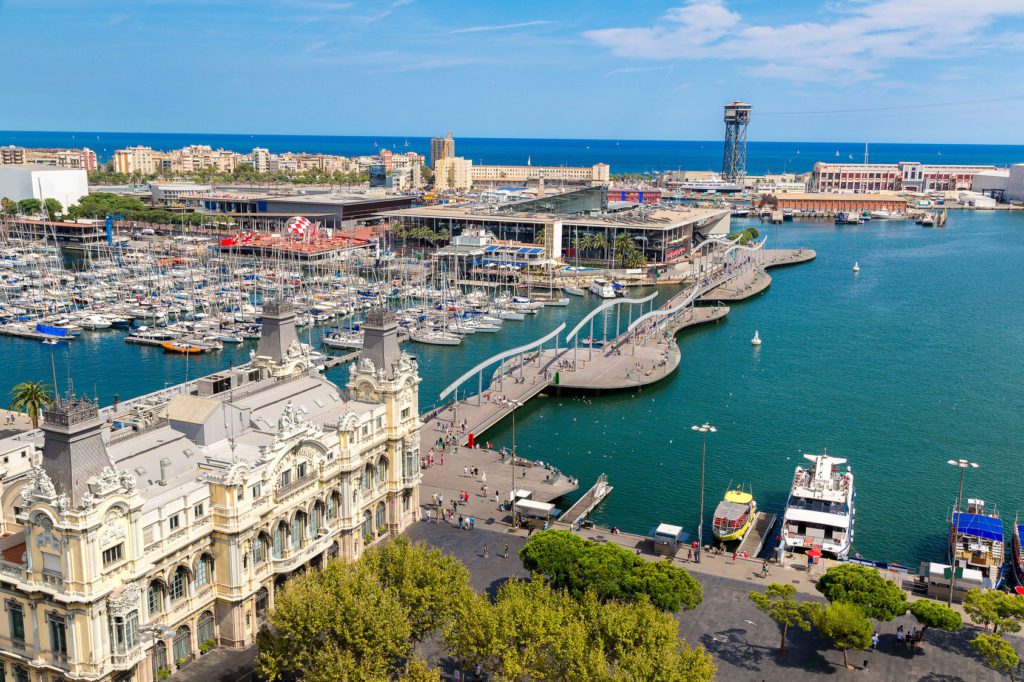 also known as the Barcelona City History Museum, or its acronym MUHBA is a city museum that conserves, studies, connects, and exhibits the historical heritage of Barcelona. It is in a series of beautiful buildings with various exhibits. The Roman archeological ruins are among peak interests.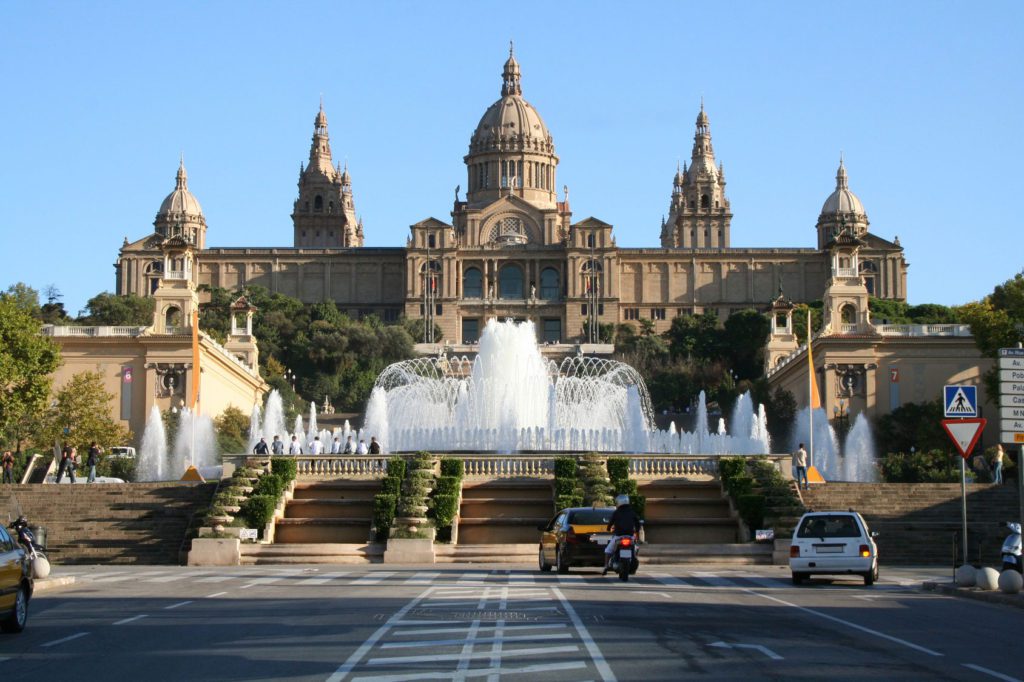 an imposing castle that dominated the city since 1640. It was primarily used to repress the people of Spain during two centuries under the Franco regime. Castell de Montjuïc offers a spectacular view over Barcelona, the port, and the sea from Barcelona's high mountain. Today it contains the museum of military history and is a popular attraction on the Montjuïc.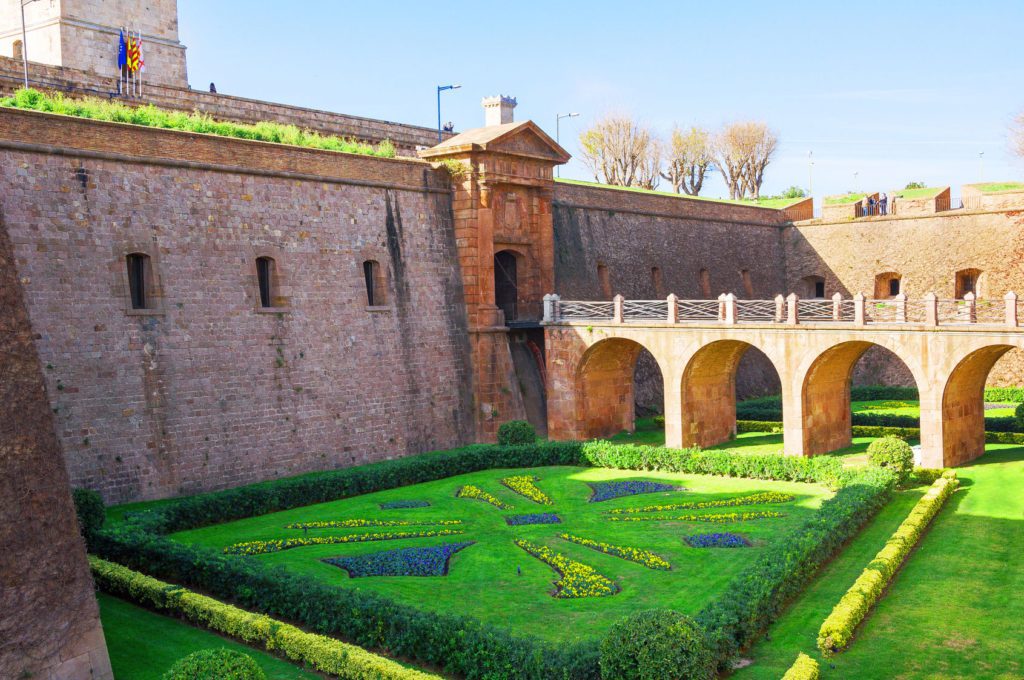 is the last civil work of Antoni Gaudí, La Casa Milà. Partially because the cliffs near Barcelona were the inspiration of the great architect, but also due to the appearance of the wavy facade of the building. With no gratitude from the locals of the city who covered it with sobriquets, Gaudí pursued legal action. A riotous history for what is a monument of Catalan modernism.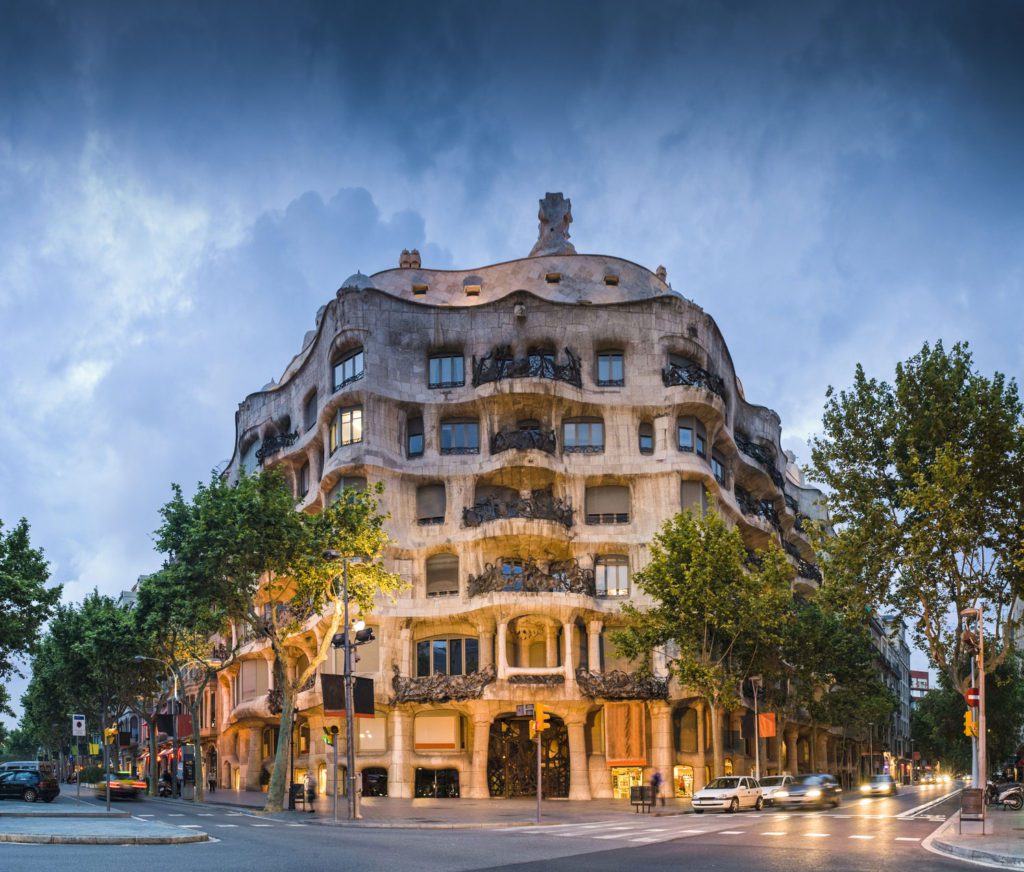 one of Gaudí's chief works in Barcelona, located in the upper part of the city offers remarkable views of Barcelona. Park Guell is a public park system composed of gardens and architectonic elements located on Carmel Hill.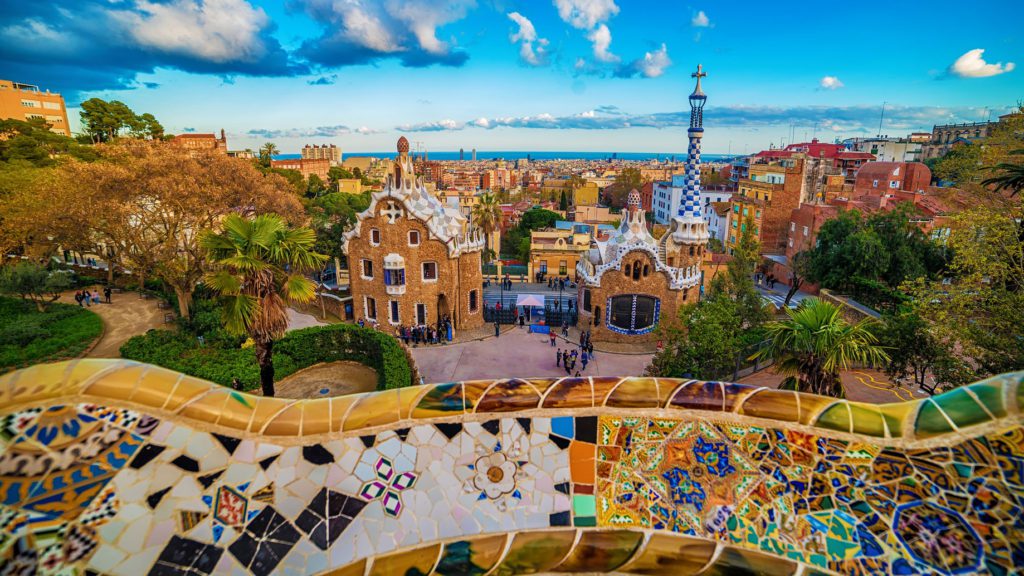 Places where we will dine:  Comerc 24, Can Culleretes (Barcelona's oldest restaurant), Bodega la Plata, and the Four Cats to name a few.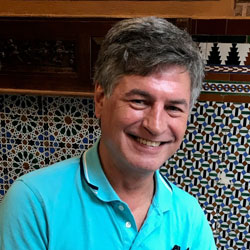 "After dropping off my luggage at a nearby nicely appointed room in a small B&B-like apartment building arranged by Sam, we set out on foot to "walk about town".  The post-siesta evening was fun- filled.  We visited a few local pubs and had dinner at the oldest restaurant in the world.  During my trip, I also met some of Sam's friends including owners and staff at several establishments. Each new day was marked by things to do such as long walks and visiting places like the Prado Museum. I am thrilled that I had Sam as my guide!"
Dan Foley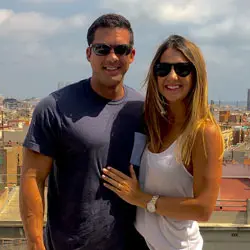 "We consulted with World Travelers Today about whether or not to cancel our trip to Spain following a terrorist attack that happened near the hotel we booked. Sam helped us weigh our options and provided excellent advice on how to become cognizant travelers without missing out on the adventures we were anticipating. We felt confident and safe throughout our whole trip thanks to Sam's highly detailed guidance. He knew the area like the back of his hand and was able to route us to incredible experiences we may have otherwise missed. The trip culminated with a rooftop proposal in Barcelona--a memory we'll never forget. We have Sam to thank for encouraging us to seize our opportunity to experience this extraordinary city and culture. We'll have memories and stories to tell for a lifetime! Thanks, WTT!"
Rachel and Kevin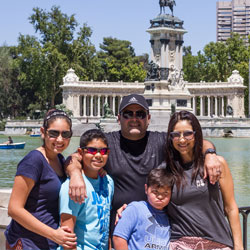 "We had the best time traveling with Samuel Garza…we will definitely return to Spain and use his services again. Fabulous family vacation, always felt safe, secured, and informed."
Almaraz family