Ribera del Duero Wine Tour
Journey to Spain's world renowned wine region, the Ribera del Duero.  Stay in a castle hotel in Curiel de Duero and visit multiple wineries.  Explore the cities of Madrid, Penafiel, and Segovia.  
Ribera del Duero Wine Tour
Madrid | Penafiel | Curiel de Duero
To being our Ribera del Duero Wine Tour we will visit Spain's vibrant capital, Madrid and then travel by luxury coach to Penafiel and Curiel del Duero to explore Spain's culturally rich wine region.  
Spend two nights in Madrid before our departure to the Ribera del Duero.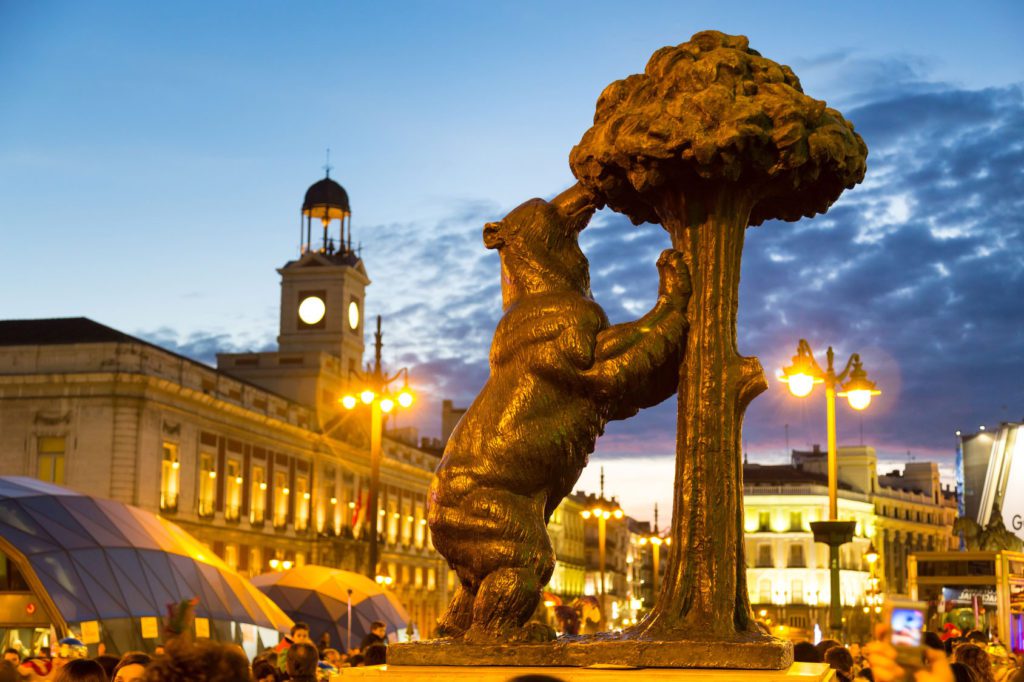 known as the Museo del Prado is considered home of one of the premium art collections in the world. It presents thousands of European paintings, sculptures, and other works of art.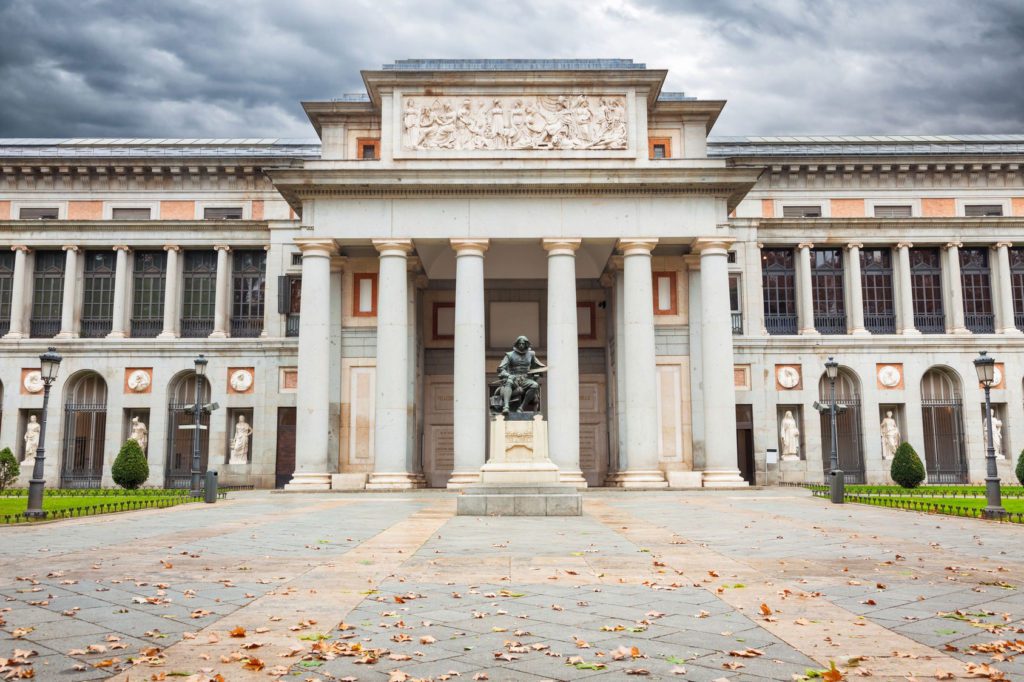 The Almudena Cathedral which is consecrated to Santa Maria de la Almudena, a name which has Arabic origins: al mudayna, means "the castle".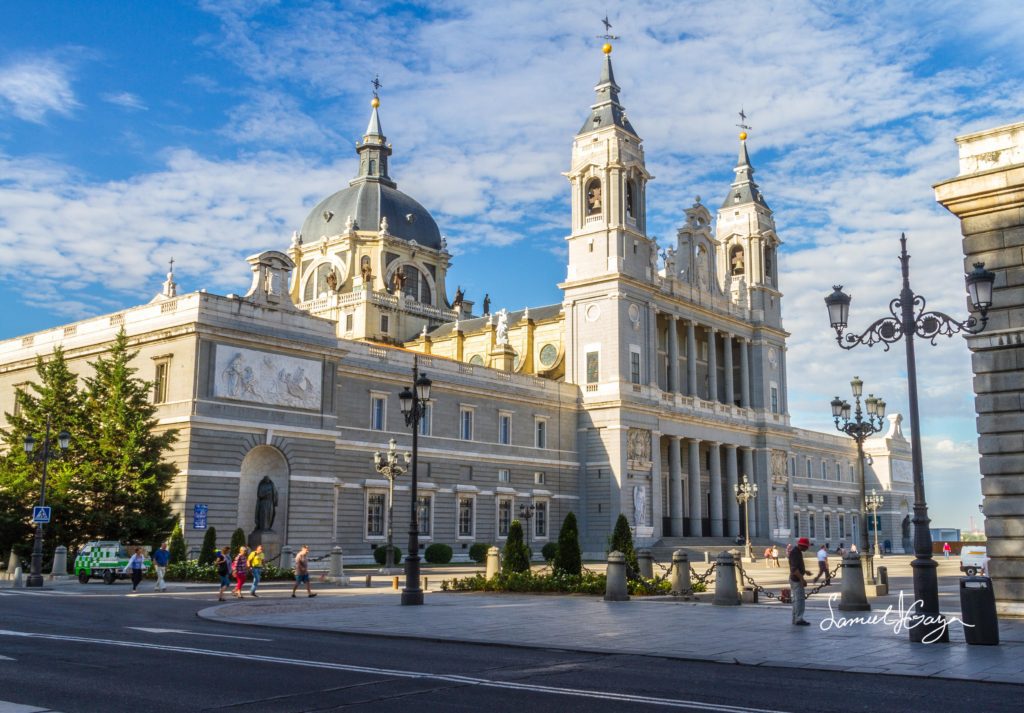 a historical landmark itself. Although not the official residence of his Majesty the King of Spain, but rather where state ceremonies and official banquets take place.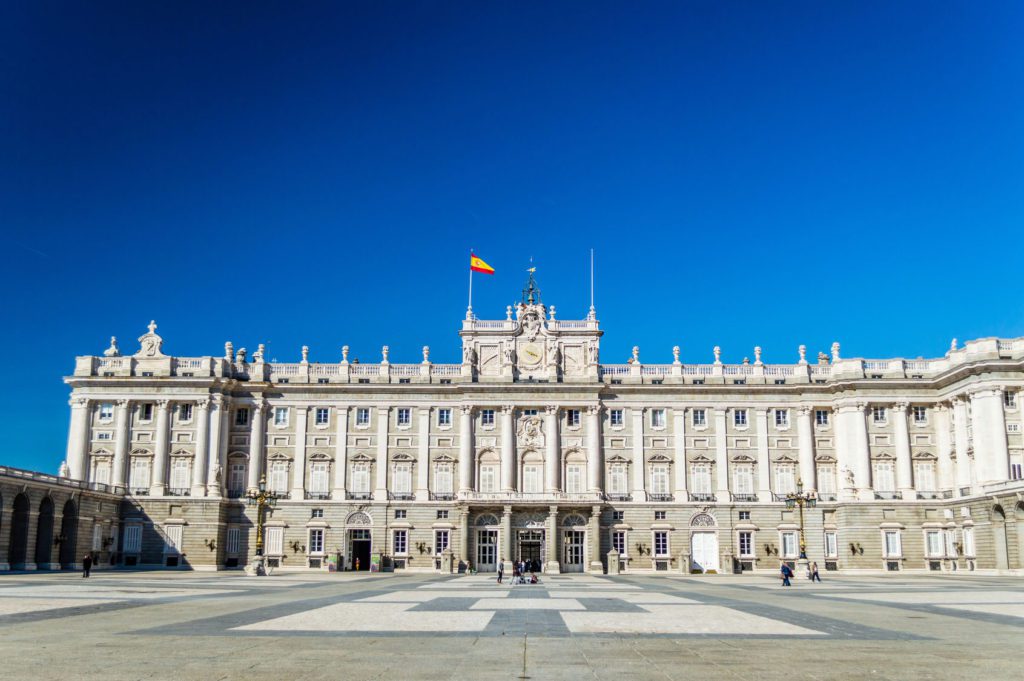 Drive in luxury from Madrid to Curiel de Duero where we will stay at a the Curiel Castle Hotel. 
Visit the hotel's private and exclusive bodega which was converted from a 1,000 year old church. 
Visit the famous Protos Bodega and take a private guided tour with a wine tasting at the end.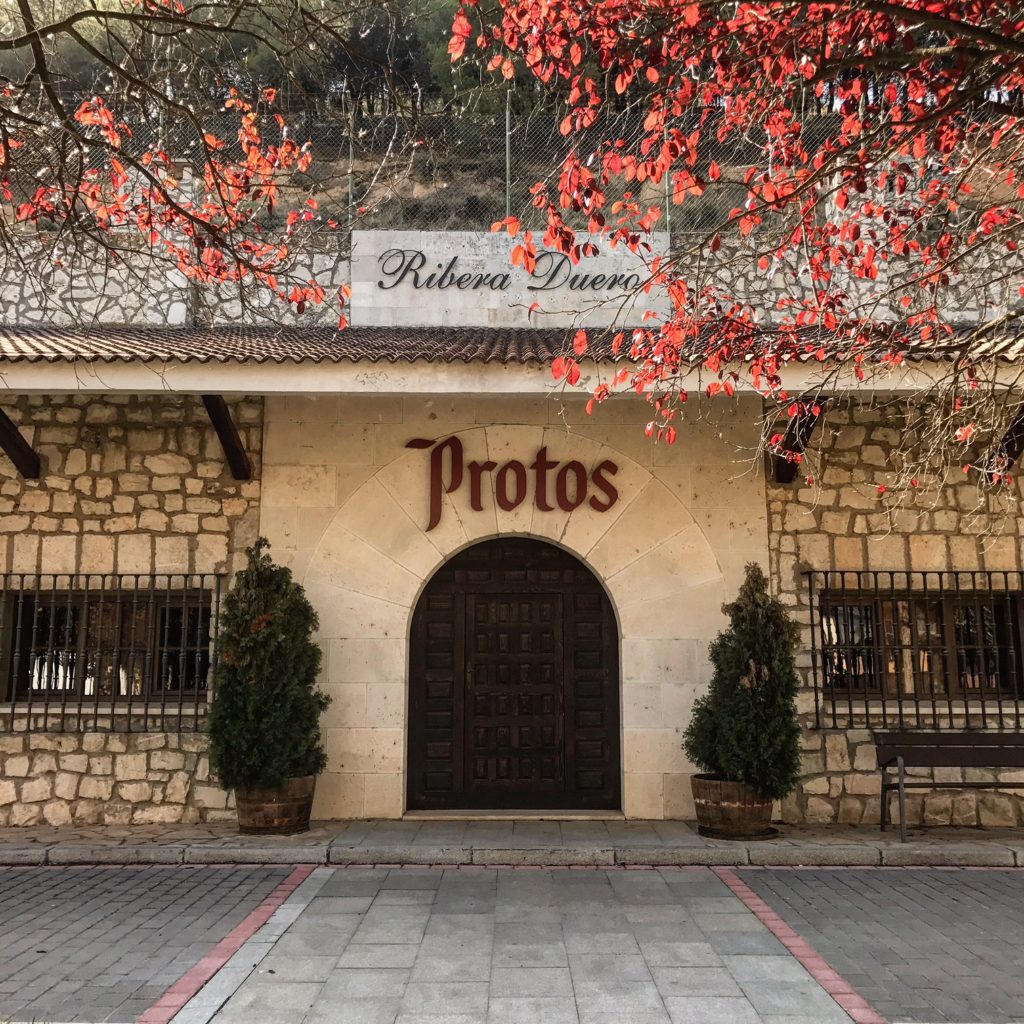 Hike up the famous Penafiel Castle and take stunning pictures of the surrounding countryside.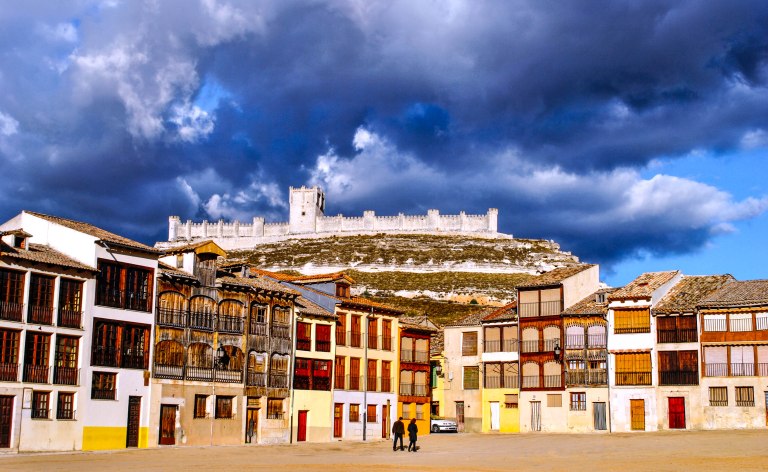 All meals will be included in this tour.  A bottle of wine will be provided per couple or single traveler for both lunch and dinner. 
Enjoy a one night stay in the historic city of Segovia and visit its famous Roman Aqueduct and taste the cities famous Cochinio.  
Visit Segovia's famous Roman Aqueduct.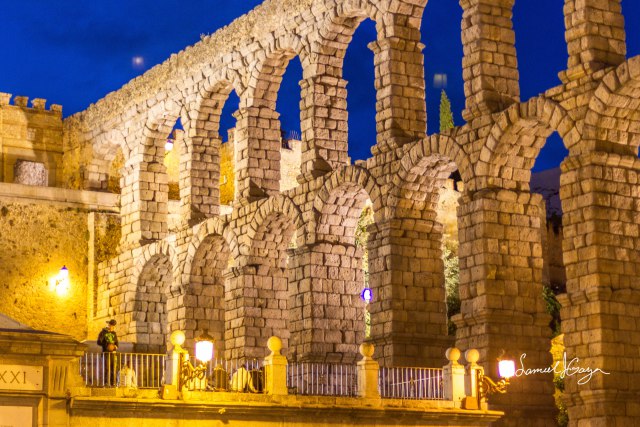 Visit the beautiful Segovia Cathedral and climb the famous bell tower to create stunning images of the surrounding country side. 
Take a journey back in time and visit Segovia's famous Alcazar (Castle).  
People watch and create stunning pictures at Segovia's Plaza Mayor.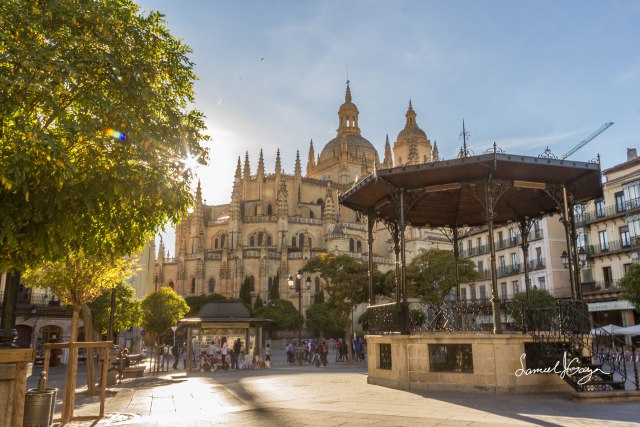 A visit to Segovia is not complete until you have tasted some delicious Cochinio at Meson de Jose Maria.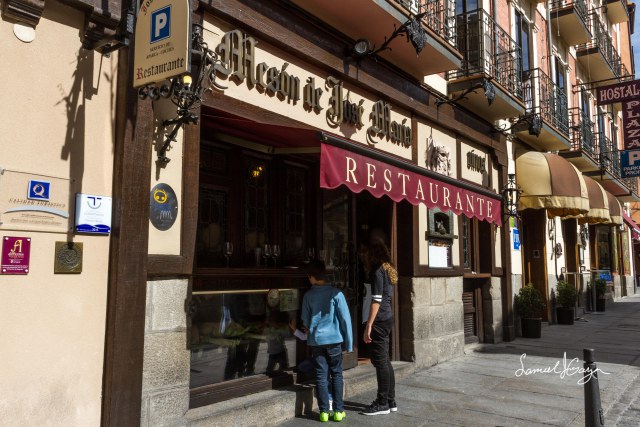 All meals will be included in this tour.  A bottle of wine will be provided per couple or single traveler for both lunch and dinner.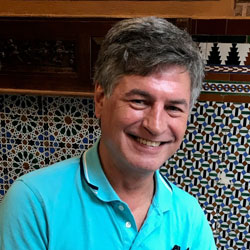 "After dropping off my luggage at a nearby nicely appointed room in a small B&B-like apartment building arranged by Sam, we set out on foot to "walk about town".  The post-siesta evening was fun- filled.  We visited a few local pubs and had dinner at the oldest restaurant in the world.  During my trip, I also met some of Sam's friends including owners and staff at several establishments. Each new day was marked by things to do such as long walks and visiting places like the Prado Museum. I am thrilled that I had Sam as my guide!"
Dan Foley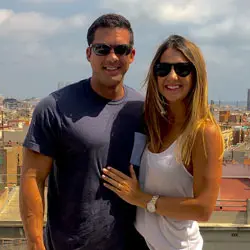 "We consulted with World Travelers Today about whether or not to cancel our trip to Spain following a terrorist attack that happened near the hotel we booked. Sam helped us weigh our options and provided excellent advice on how to become cognizant travelers without missing out on the adventures we were anticipating. We felt confident and safe throughout our whole trip thanks to Sam's highly detailed guidance. He knew the area like the back of his hand and was able to route us to incredible experiences we may have otherwise missed. The trip culminated with a rooftop proposal in Barcelona--a memory we'll never forget. We have Sam to thank for encouraging us to seize our opportunity to experience this extraordinary city and culture. We'll have memories and stories to tell for a lifetime! Thanks, WTT!"
Rachel and Kevin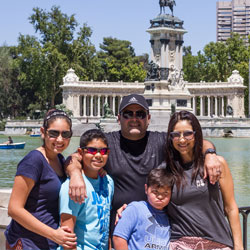 "We had the best time traveling with Samuel Garza…we will definitely return to Spain and use his services again. Fabulous family vacation, always felt safe, secured, and informed."
Almaraz family