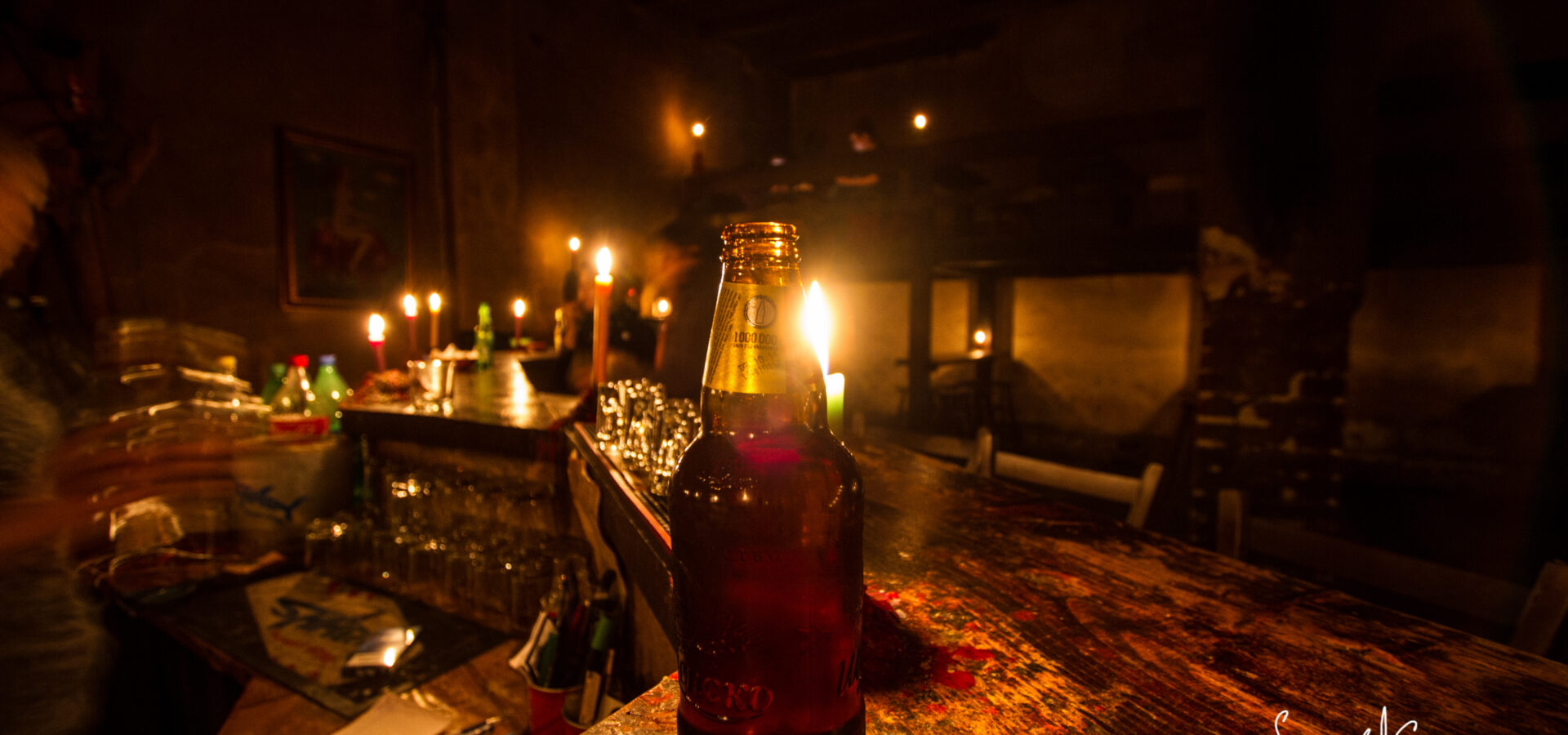 ---
Bartender's Best
---
By Samuel Garza
Sofia's Hidden Bar
It's not very often that you walk into a bar and drop your jaw out of pure amazement. That is exactly what happened to me when I walked into Hambara in Sofia, Bulgaria.
Hambara means bar and what a perfect name for this hidden gem. The look and feel of Hambara is entirely bohemian. The bar can be difficult to find and that's exactly what adds to its mysteries.  In the past, the bar was a rendezvous for an elite social class of Bulgarians or intelligentsia.  Knocking on the door did not allow access into their secret world.  You had to say the passcode to be allowed in.  There is no passcode needed today, but you will have to knock to be allowed into the bar.
The door is always locked so you have to knock to be allowed into the bar.
Once you walk in, you can go upstairs or choose to sit on the first level.  I walked around the bar to take photos and figure out where I wanted have my first drink.  I eventually found a seat at the bar and ordered my first round.
The address is 22, 6th of September Street. Once you arrive at the address, the bar is behind another bar and its only access is through a small walkway that leads up to the entrance. Once you walk up to the door you will need to knock to be allowed inside.  However, be warned.  Leave your attitude, problems, and issues at the door.  If you don't, the bartender will notice and you might not be welcomed back.
Drinks
The bar serves beer, wine, and whiskey.  They do not serve food, but they sell bags of chip so make sure you eat before coming to the bar.  My beer of choice was the Pirinsko.
Hours
Opens daily at 21:00.
---
©2017 Word Travelers Today