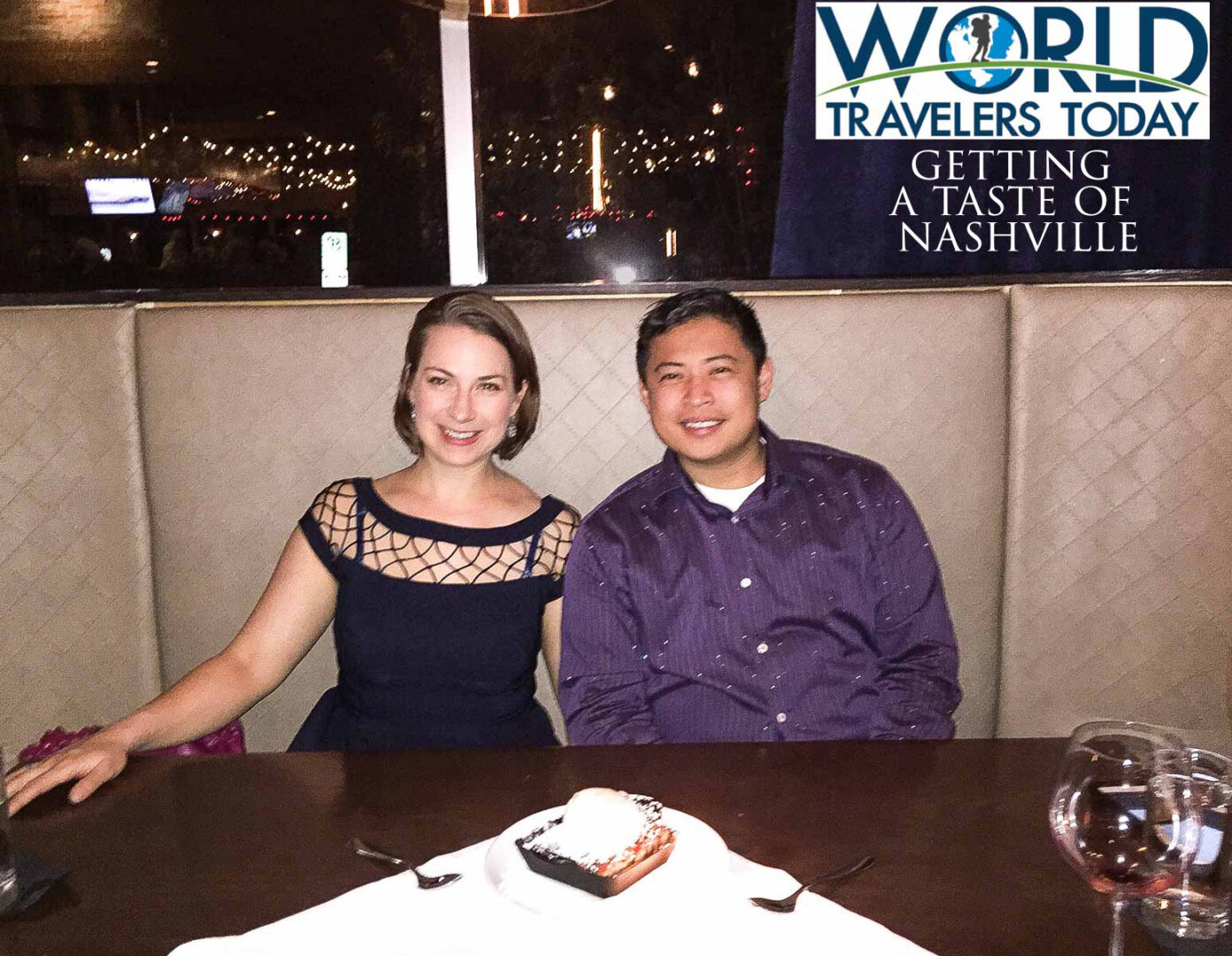 ---
Traveler's Spotlight
---
By Amy Arden
Think of Nashville, TN and perhaps inevitably, you think of country music: crooners in cowboy hats, the Grand Ol' Opry, Loretta Lynn, and Johnny Cash. What Hollywood is for actors, Nashville is for musicians. Hopeful singers pepper the sidewalks of the city's music district the way Starbucks ubiquitously claims space in other cities.
Music needs an audience, so perhaps equally inevitably, Nashville's best-known neighborhoods now belong more to crowds of tourists than city natives. On a spring afternoon with temperatures already hovering near the 80s, middle-aged sightseers mingle with college students on spring break as they roam from bar to bar, buying sloganed t-shirts and downing $8 shots of apple pie moonshine served in tiny plastic cups, myself among them.
Beneath the hustle, I listen for the city's soul. I hear a whisper of it in the silence among the upper pews of the Grand Ol' Opry, "The Mother Church of Country Music," whose first crowds sang hymns instead of honkytonk tunes. I hear another early one morning as the sun rises and I sit next to the Cumberland River, watching its endless motion downstream as on the far side, a train whistle and the clattering of rails carry across the water.
There are older paths to Nashville than the river. Centuries before the first white settlers arrived, the Shawnee, Cherokee, and Chickasaw tribes hunted in the region and followed an overland trail linking present-day Nashville to Mississippi; this rough trail later became a frontier artery known as the Natchez Trace. Two centuries, a civil war, and a building boom have all but obliterated any traces of wilderness.
All of the city's downtown seemed to be in phases of demolition or construction. New condominiums rise in the midst of vacant lots and crumbling buildings. Everywhere, old Nashville is being repurposed for the new.
Nashville's palette is changing along with the city's shape. You can still buy Goo Goo Clusters, Nashville's iconic treat made from peanuts, caramel, marshmallow, and chocolate. But artisanal chocolates are also part of the Nashville food scene, and diners can sate themselves on everything from fried bologna sandwiches to beef marrow and wagyu steaks.
I learned Nashville through its food. At City House, former warehouse in The Gulch neighborhood, woodfired pizzas and craft cocktails are the order of the day. After an 11-hour drive, my husband and I devoured a pizza topped with belly ham, and similarly chomped our way through most of a margherita pie that while tasty, would have benefitted from a sprinkle of fresh basil.
The following morning, I made my way to Barista Parlor, just down the block, a hipsterish hangout in an airy space of cinderblock and large windows. I was presented with a menu offering several hand-poured beverages, and I chose the Finca Idealistsa, a coffee of Nicaraguan origin with "honey processed pacas." After a taste I couldn't tell if there was actually any honey involved in the processing, but the brew's rich flavor and artful presentation quickly chased away any cobwebs from the night before. The $5 price tag made me laugh and think of Pulp Fiction, and Uma Thurman's debate with John Travolta over a $5 milkshake.
If you head south of Nashville on roads that pass gated apartment complexes and wind past a river still bordered by patches of open countryside, you'll come to the Loveless Café. The service is sweet, the coffee is hot, and the biscuits are fresh. The restaurant has transformed from humble roadside stop to a brand in its own right, and the fame is well earned. Try the Cajun bacon and peach preserves on a stack of hot biscuits, and the world will begin to look better.
Kanye Prime puts together not just a meal, but an experience. And the experience is opulent: thick slabs of bacon topped with cotton candy brings a mix of savory, salty, and sweet flavors to the palette; split bones brimming with creamy marrow served alongside roasted garlic; cream corn brulee. Slabs of sous-vide steak brought to you sizzling and running with juices. To wash it down, select from a well-curated wine list and soak your senses in a meal to remember.
But I didn't come to Nashville only to eat. On our final night in the city, my husband and I make tracks to Robert's Western World, where the walls are lined with black and white photos of country hopefuls and every available seat is already filled. We watch and wait for the band to set up. After what seems an eternity of connecting cords and plugging in amps and endless sound checks, they begin. The bass thumps, the guitar strums, and the singer launches into a tune I would know anywhere. As they round into the first chorus of "Folsom Prison Blues," the bored and indifferent crowd begins to smile, even the girls on their phones. And I smile too.