Where to Stay
Hotel Cap Diamant
Hotel Cap Diamond is located on 39, Avenue Sainte-Genevieve, Quebec QC G1R 4B3. This intimate boutique style hotel is perfect for travelers seeking privacy and amazing customer service. I felt welcomed the minute I arrived and the other guest I spoke with felt exactly the same. The hotel is in the oldest building on the street and has a rich history.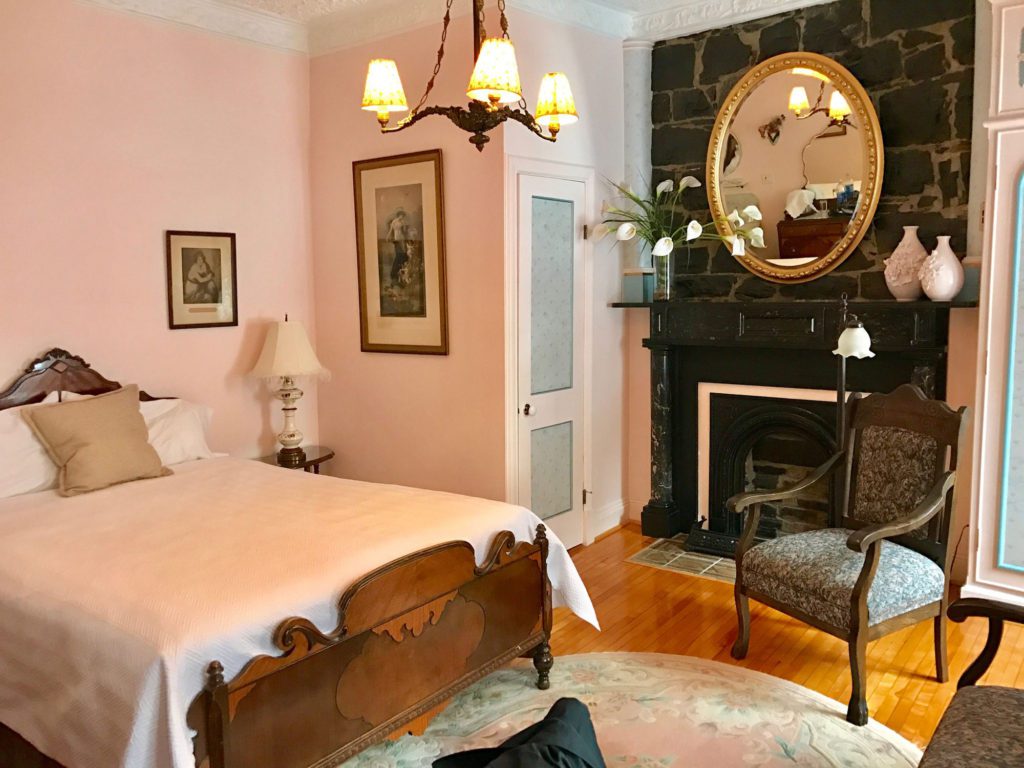 The rooms were spacious, clean, and well lit.  Walking into my room, I felt as if I was taken back to the Victorian era.
Chateau Frontenac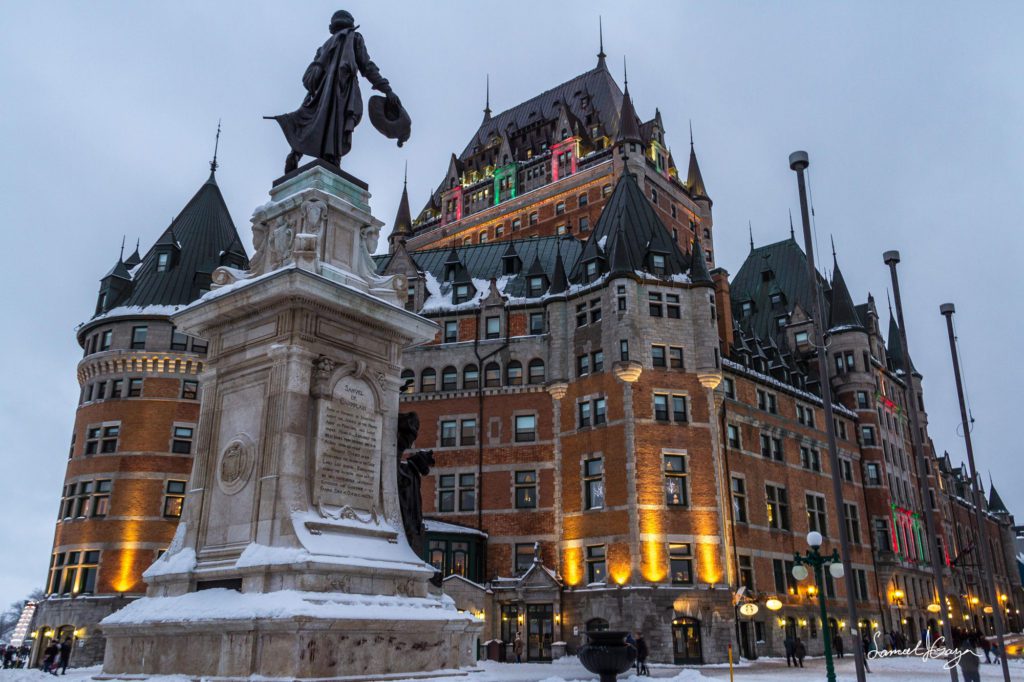 It is no surprise that Chateau Frontenac is the most photographed hotel in the world.  The hotel was built by Cornelius Van Horne, a railroad tycoon.  Check out Sam's bar inside the hotel for some amazing drinks and bar food.  This is a high end hotel, but well worth your money.
Where to Eat
Aux Anciens Canadiens
Aux Anciens Canadiens is located in the upper town of Quebec City.  I ate here twice and was ready to go back a third if I had more time.  The first night I arrived, I sat at the bar and ordered Poutine, which was first created in Quebec City.  I highly recommend you make reservations to avoid a long wait before you are seated.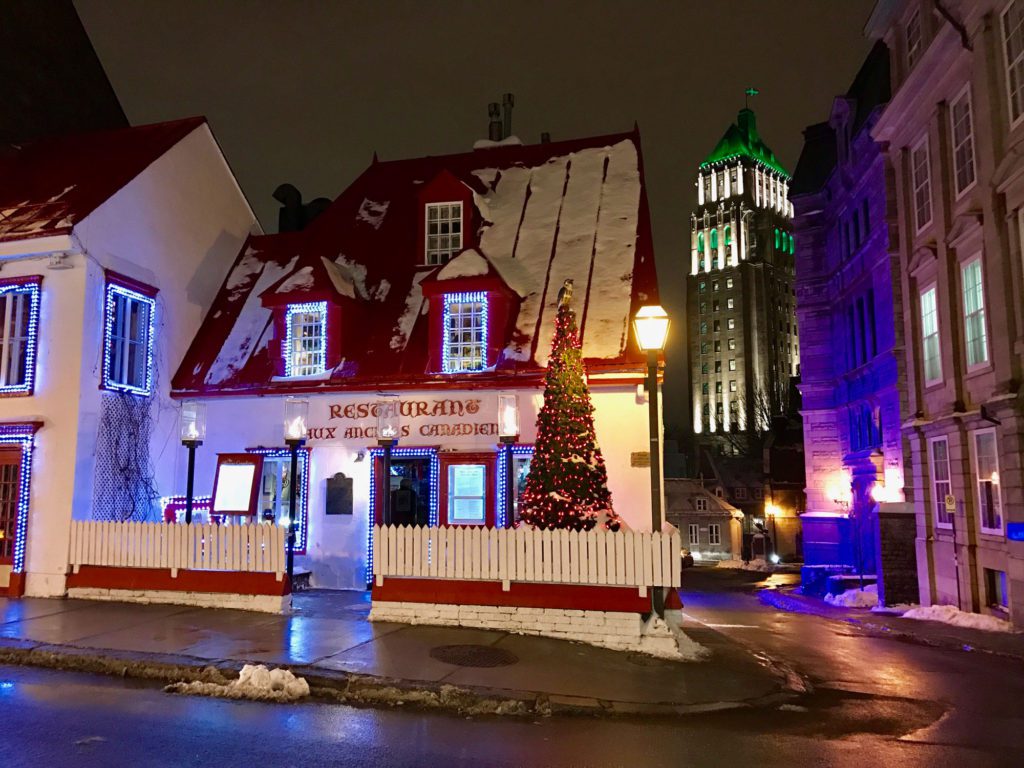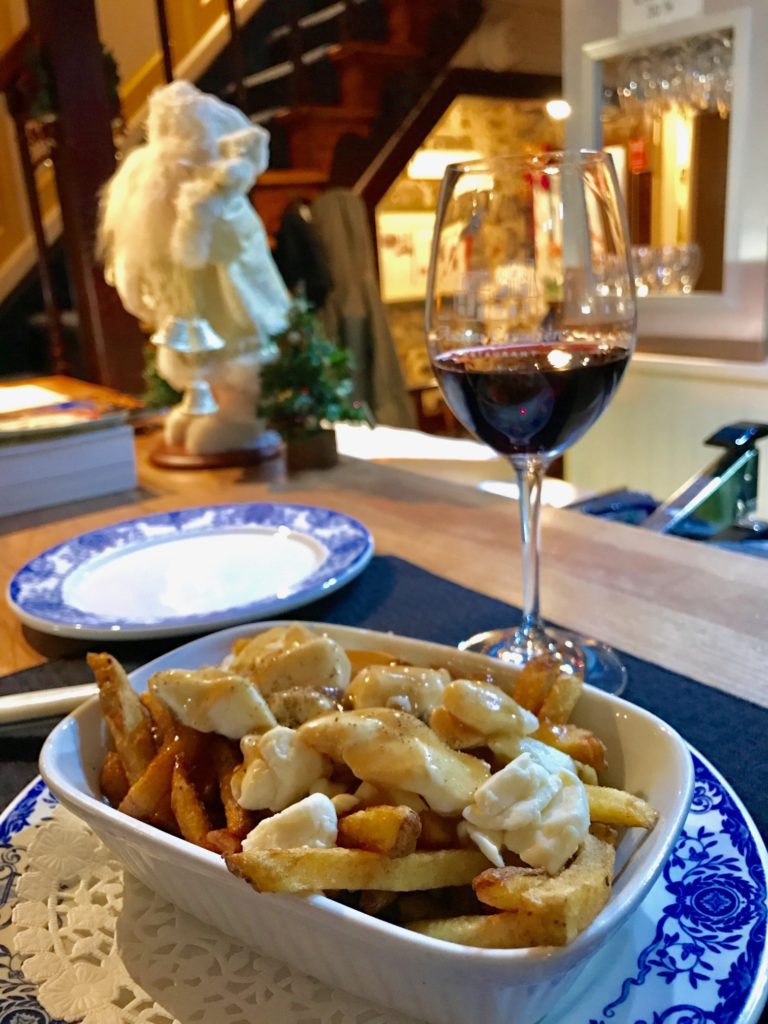 L'Echaude
Situated in the lower part of Old Town, you will definitely want to eat here. Try their amazing appetizers, mouth watering breakfast, or their delicious steaks.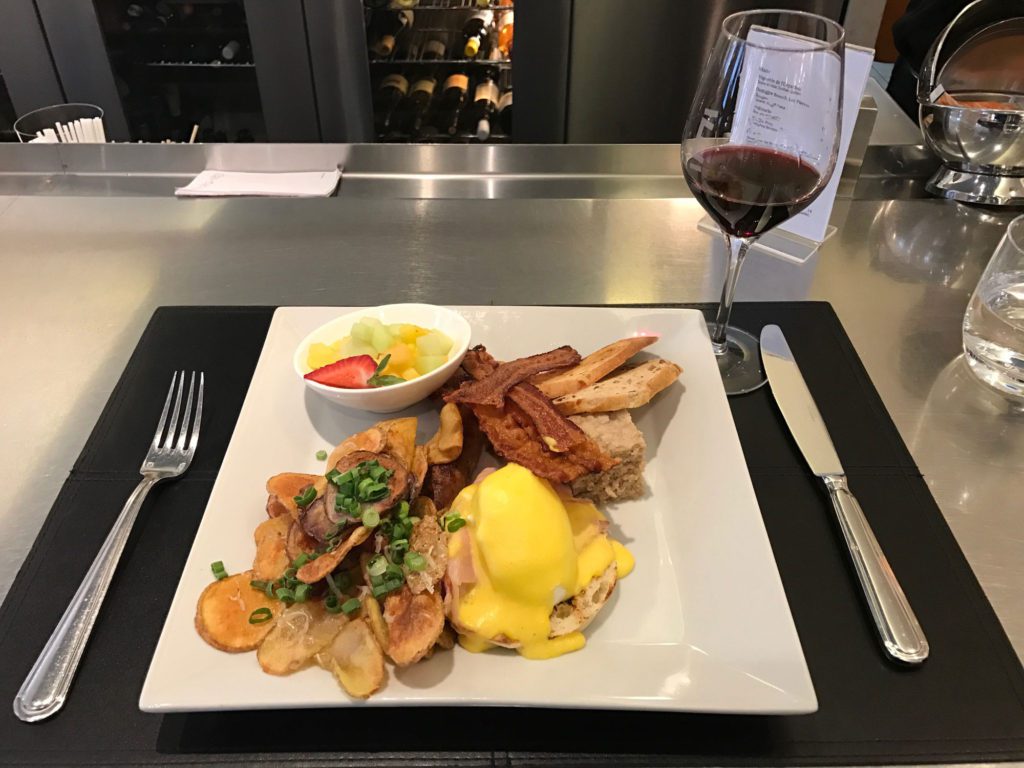 73 Rue Sault-au-Matelot/Quebec City, Canada  Phone: (418) 692-1299
Cafe du Monde
While in Quebec City, find your way to this modern restaurant with views of the St. Laurent river.  Well, I saw nothing but ice, but I am sure it is a more pleasant view during the Spring or Summer.
84 Rue Dalhousie/ Quebec City, Canada Phone:  (418) 692-4455
Other Things to Experience
La Citadelle
Musee de la Civilisation de Quebec
Place Royale
Place de l'Hotel de Ville
Sanctuaire Notre-Dame du Sacre-Coeur
If you have other recommendations or would like to discuss your Quebec City experience, please share below.
Safe travels!