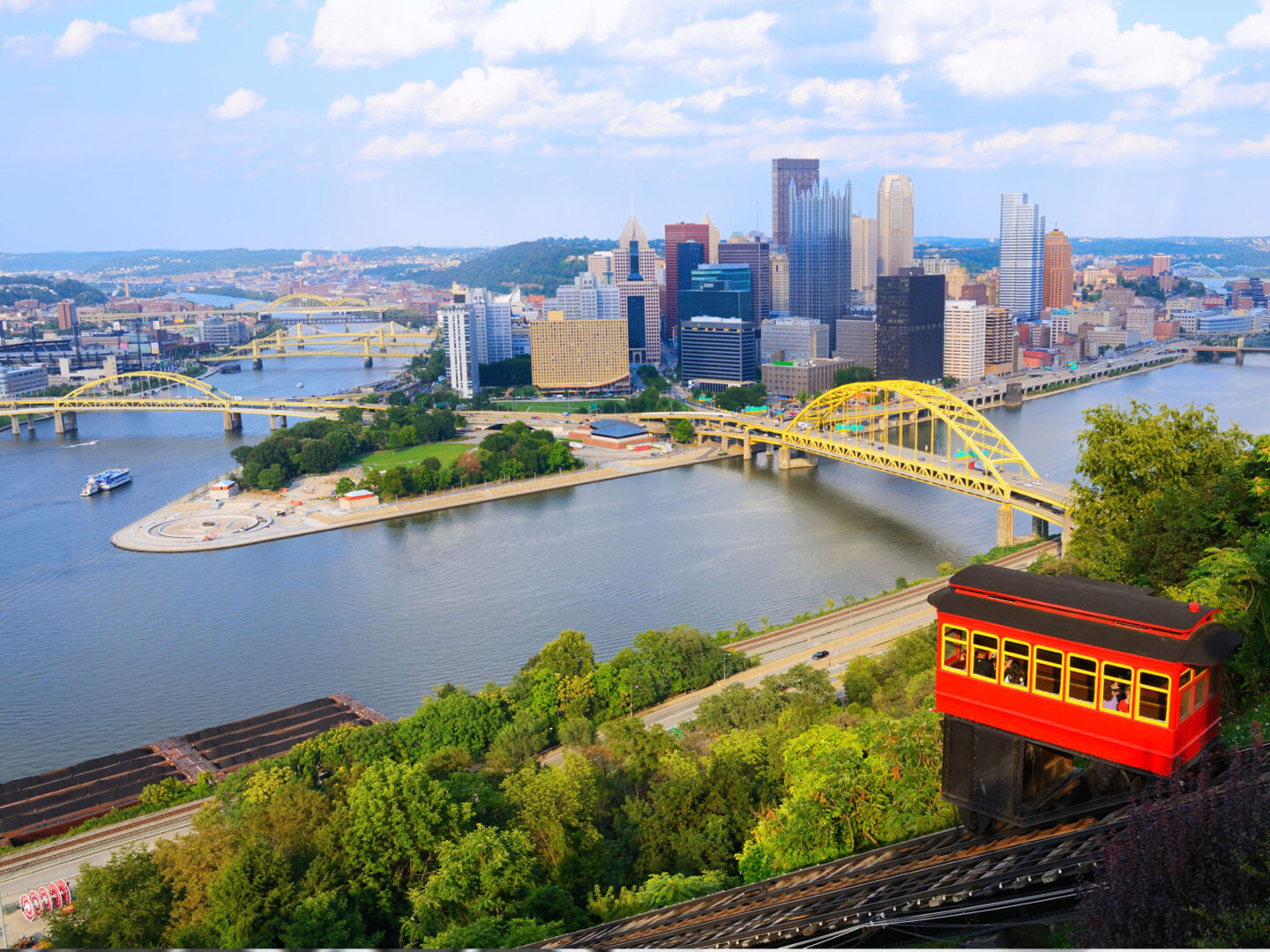 Describing Pittsburgh, PA as magical would likely be a stretch of the imagination for most people. But I grew up in western Pennsylvania, often within sight of cows and cornfields, and whenever I left the farmland behind and entered the bustle and busyness of Pittsburgh, it did feel like stepping into a different world.
I recently revisited that world for a weekend. It had been over 15 years since I last spent time in the Steel City. I was curious to see if the old places were as I remembered them. I wondered if my former neighborhood had changed, if I would still know my way around. If the pancakes at Pamela's Diner were still the guilty pleasure that I longed for even from 300 miles away, if the 61C Café in Squirrel Hill still had sunflowers blooming beside its patio, if the Strip District was still an eclectic mix of street vendors and shops.
I started in Squirrel Hill on Pittsburgh's East Side. The neighborhood boasts a thriving business district as well as residential areas, and I eagerly picked my way along Forbes Avenue searching for landmarks I recognized. The Squirrel Hill Café still stood in neon glory on the corner (last time I was in the 'burgh, I'd been too young to drink there) but many other business had disappeared. In their place were fusion restaurants, boutique bike shops, and artisanal bakeries. The used record shop where I purchased Rush's Greatest Hits now served craft beers and a chef-curated menu.
I was unanchored, adrift. I struggled to navigate a world I could not recognize. Hungry and tired, my husband Vince and I plopped down at Sukhothai Bistro for a restorative lunch of steamed dumplings, beef and broccoli, and spicy eggplant on their sidewalk patio. From there, I continued my quest to find the neighborhood I remembered.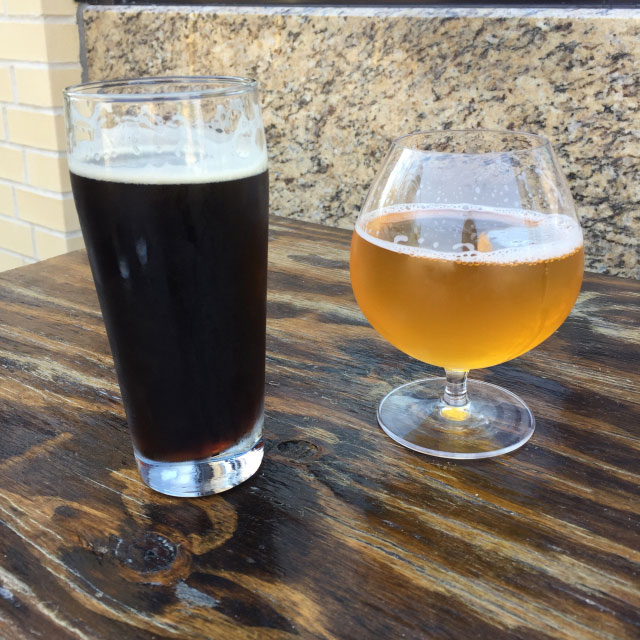 I'd forgotten Pittsburgh's hills. They are everywhere, even in the streets I'd walked with ease all those years ago. At Independent Brewing Company, we stopped to take advantage of their afternoon specials for some liquid refreshment. I tried a pumpkin stout that was smooth, creamy, and entirely without bitterness, while Vince's Belgian-style beer had a light, mildly hoppy and pleasant flavor reminiscent of citrus.
After turning the corner onto Murray Avenue, I at last came to something I recognized: the 61C Café. Named for a local bus route, the café has been a neighborhood staple and anchor for decades. I stepped inside and was immediately awash in memories – the white mugs of coffee, glass jars of cookies and biscotti on the countertop, the paintings and photographs on the walls, me sitting at one of those tables with a spiral-ring notebook, writing. The 61C was a cool coffee shop before coffee shops tried to be cool. I smiled and walked to the counter, half-expecting my frequent customer card to be waiting inside one of the tiny wooden boxes.
Outside on the patio, I sipped my latte and slowly, slowly, began to feel at home. Tall sunflowers bloomed in wooden boxes alongside the patio, just as I had remembered. The afternoon sun was warm, the patio quiet, and for a moment, I could step inside my much younger self.
But places don't stay the same, much as we may wish them to, and nowhere in Pittsburgh did that truth become clearer than downtown. Pittsburgh has always been a great city for food, mostly of the uncomplicated and unpretentious kind. There is a special love for fries – the overflowing baskets of fries plunked unceremoniously onto trays at the O, fries stuffed into sandwiches at Primanti Brothers, fries sprinkled on salads pretty much anywhere in Pittsburgh that served salad. So naturally, when we ate dinner that night, it included fries, but of a rarified kind in a setting that seemed at once both industrial and chic.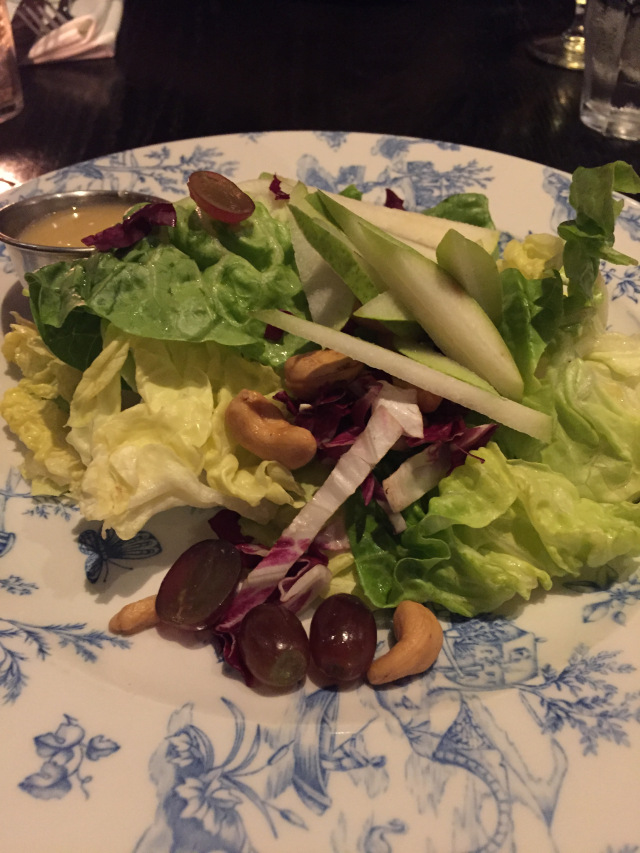 The Commoner is popular and trendy, exactly the kind of place I would have avoided in my cheeky youth. But it proved the perfect spot for dinner – prompt and friendly service, throwback cocktails, and well-executed and generous dishes. Everything from my Pink Lady (yes, a Pink Lady…something I could imagine Joan Holloway drinking) to butter lettuce salad to fish and chips was amazing, but there is a special place in my heart for the Brussels sprouts and bacon, which may be the best thing I've ever eaten. Ever.
From there, no visit to Pittsburgh is complete without a trip up Mt. Washington to take in stunning city views. My original plan was to take the Duquesne Incline up the slope so we could enjoy the ascent and ride back down. But our GPS took us under the incline instead of its Carson Street terminus, and we ended up with a classic "Pittsburgh experience" of finding ourselves on a one-way road, on the wrong side of the river, going in the wrong direction, and unable to turn around. Eventually we got to the top of Mt. Washington, found that the parking gods smiled upon us by providing a spot almost immediately, and joined dozens of other pedestrians strolling between observation platforms on the unseasonably warm autumn night. The moon was nearly full, and the views were both otherworldly and glorious.
The following morning we walked to the Strip District. I'd loved shopping these stores as a kid, experimenting with imported foods and buying up sweets from a wholesale candy store. With disappointment I discovered that many of the old wholesalers were gone. Even the Starbucks – the Starbucks where I had my very first encounter with the now ubiquitous brand – had closed and been out-gentrified. Upscale restaurants now tipped the balance of the Strip from commerce to leisure.
I had to admit that I've changed too. Catching my reflection in the hotel lobby that morning, I saw that I looked exactly like the person that my college-age self would have mocked. Outfitted in technical gear although I was going no farther than a local market, Starbucks in hand, and tiny dog in tow, I'd become the spitting image of the stereotype I feared.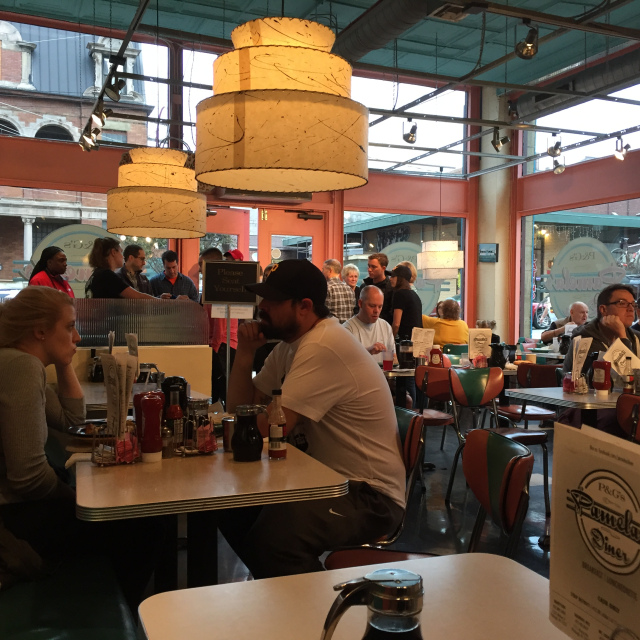 One glimmer remained – Pamela's Diner. The pancakes were still huge, the coffee still bad (though now diners can spring for a French press), and I loved it. President Obama had eaten here while in Pittsburgh for the G20 summit in 2009. There's a saying at Pamela's that "There has never been a sadness that cannot be cured by breakfast food" and after a few bites of their classic crepe-style pancakes, I was ready to believe it.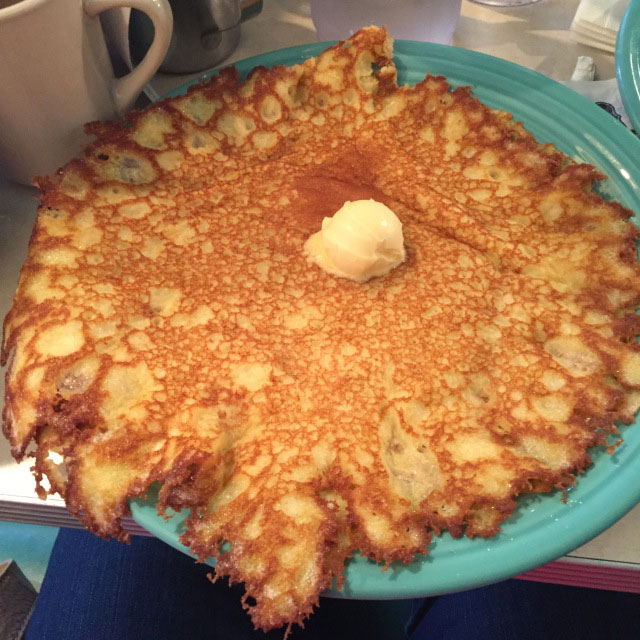 In Pittsburgh, the old and the new are co-existing, for now, and that gives me hope. At Phipps Conservatory, a spectacular series of greenhouses gifted to the city by industrialist Henry Phipps in the 1890s, several of those Victorian-era buildings remain. Visitors can sign up to take Tai chi classes in the conservatory, and then drink a homegrown Iron City beer in the café. Pittsburgh has one of the strongest senses of place that I have ever encountered, and I hope that never goes away.